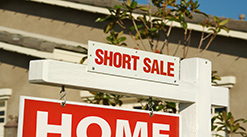 As you begin to research real estate investing, you will find that there are a variety of different commercial and residential investment strategies to choose from. The main goal when it comes to real estate investing is to profit, but you will need to decide if you want earn a profit quickly or if you would rather hold onto a property and earn regular rental income that will add up over time. While a short sale is not necessarily a real estate strategy, you should understand what a short sale is and how to do a short sale if you are presented with the opportunity. Here is a basic guide on how to short sale, to help build your knowledge of investing in the real estate sector:
Understanding What a Short Sale Is
Before you can understand how to short sale, you must learn what exactly a short sale is. When a property is eligible for short sale, the mortgage or mortgages on the property are larger than the property's current market value. This is often referred to as an under water property. Generally, when you invest in a real estate property, the idea is to find a property with equity so that you can pay less than this amount.
Persuading Lenders to Negotiate a Discount Lien Release
Since an under-water property has no equity, you cannot buy the equity for less than it is worth, but you can create an opportunity to do this by persuading lenders to short sale. If you can persuade the lender that has a lien on the property to release the lien on the property for less than the current balance on the loan, you may be able to create equity. The idea is that properties that are on the verge of being foreclosed cost money to hold and maintain. The lender may be willing to offer a discount lien release as an effort to get the property off of their books.
The discount lien release strategy, more commonly referred to as short sale, is not easy to obtain if you are not familiar with the process. You must know about the cyclical nature of short sales, when to buy, when to sell, and how to persuade lenders to offer you a discount lien release. If you are interested in learning about negotiating a discount lien release during a sagging marketing, sign up for the FREE Success Kit and learn everything you need to know to understand and mitigate risk in the real estate investment sector.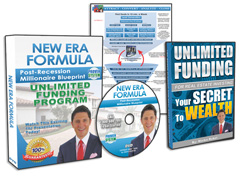 Request FREE Funding Kit and Discover How To Legally Bypass Banks And Gain Direct Access To "No-Credit-Required" Funding You Can Use To Achieve Your Financial Freedom... Start Now!