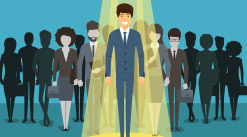 Investing in real estate is the best job you could ever have. These are four of the biggest reasons why investors take the risks that they do to become financially free from the everyday nine-to-five job.
Determine Your Own Destiny
Determining your own destiny is a huge plus for those who have made a life as a real estate investor.
Real estate investors can work as little or as much as they want, depending on how much money they want to make. Many choose to work very hard for weeks on end and then take an extended vacation. The saying, "work hard, play hard" really rings true among real estate investors.
Many real estate investors choose to enter the game later in life when they want to earn more money for their retirement. Real estate investing is the perfect way to augment one's retirement.
Set Your Own Hours
Whether you want to work nine to five, twelve to four or ten to three, real estate investing allows you to set your own hours.
Many people are sick and tired of the nine to five grind and making the hour long commute back and forth. Because real estate investing allows you to be your own boss, there's no need to get to the office at any particular time, unless you have a meeting you need to attend with a client.
If you work hard enough, you may even be able to take extended vacations and work from a remote location.
Be Your Own Boss
Real estate investing allows you to work for yourself and no one else. That means that no one is looking over your shoulder asking you to meet deadlines or requiring you to attend pointless meetings.
You also don't have someone dictating which clients you can choose, what properties or areas to focus on or assigning you meaningless tasks that aren't helping increase your bank account balance.
Retire Early
If you're looking to retire early, real estate investing is the way to go.
Real estate investment allows individuals to supplement their current income. Once you feel like you're ready to plan for retirement, put some of your savings into a rental property or consult a local real estate agent to see which investment strategy will net you the highest return.
Investing on a part time basis is also an attractive feature of real estate investing. Anyone can start investing at any time, regardless of age. If you're still too young to retire full time but don't want to go through the nine to five headaches, begin your investment career and replace your full time salary on a part time basis.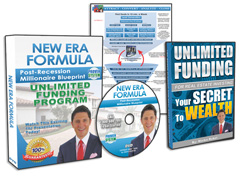 Request FREE Funding Kit and Discover How To Legally Bypass Banks And Gain Direct Access To "No-Credit-Required" Funding You Can Use To Achieve Your Financial Freedom... Start Now!