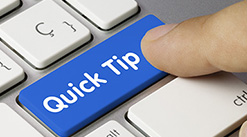 It's hard enough to be an investor, but real estate investing can be even more difficult. In order to succeed and to make great returns, there are a few things you must know.
First, know the real estate market inside and out. This means you should be reading the latest news every day. Every morning over your cup of coffee, check out the latest headlines. Also, try to focus on a specific niche. It's impossible to know everything about every market, so narrow it down to a specific segment that you can pour all your energy into.
For example, if you're on the hunt for pre-foreclosures, look for expired listings, or "For Sale by Owner" listings. Or, focus on single family homes in metropolitan areas. Try to have one or two target markets. By staying up-to-date, you'll feel more confident and be able to see an opportunity a mile away.
Next, you need an exit strategy. You can't be successful or make a profit without one. Determine which method makes sense for you. Do you want to flip homes within a few months? Buy a home and lease-option it. A lot of this will be based on your available assets, time horizon, and skills.
Lastly, always believe the number on paper, not your emotions. Even if you find a great home, if you can't make it work within your budget, you won't see a great return. It can be hard to say "no" to a great deal, but not every property will be in your budget.
Once you've mastered these factors, you're three steps closer to being a successful real estate investor.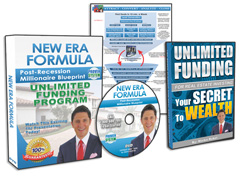 Request FREE Funding Kit and Discover How To Legally Bypass Banks And Gain Direct Access To "No-Credit-Required" Funding You Can Use To Achieve Your Financial Freedom... Start Now!