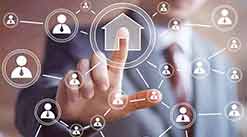 Can you imagine the real estate industry in 2025? While it may seem impossible, that is just ten years away from now. While there are constant fluctuations in real estate, we looked at real estate market basics that have been around for years and will likely continue in the future.
Even More Data
Think about how much more data we have on properties than we did five years ago? In ten years time, we will have data on every single property, available online with easy access. As a result, off-the-market properties will be a thing of the past.
Real Time Pricing Online
As of right now, Zestimate and similar sites only feature estimates of properties. But as data improves, we will likely have access to accurate pricings of properties online and up-to-date in real time.
Mortgage Competition
Already, peer-to-peer loans are growing. As this continues, the mortgage market will become more competitive. As online mortgage markets improve, soon people will be able to do everything – from processes to procedures – online.
Crowdfunding
We've shared this before: crowdfunding for real estate is booming and will only continue to grow over the next decade.
Faster Buying and Selling
The home buying and selling process will only continue to improve as technology advances and more data is instantly available. Sites will make it easy to buy properties online, as well as hire any contractors or management companies. With more and more listing sites building, it will be easier for sellers to list and sell their properties without the help of an agent.
Real Estate Agents
With more technology allowing people to buy and sell properties on their own, this means agents will have to up their game and work hard to set themselves apart from the websites that promise DIY guidance.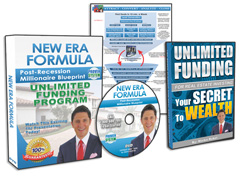 Request FREE Funding Kit and Discover How To Legally Bypass Banks And Gain Direct Access To "No-Credit-Required" Funding You Can Use To Achieve Your Financial Freedom... Start Now!