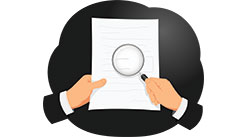 Real estate disclosure laws are regulations that dictate which information people who are selling a home must disclose to potential buyers. While disclosure laws vary by state, there are certain regulations that are common across the board. If you are found to have not disclosed key information to buyers, you may be open to a lawsuit if problems arise after you sell the home. Read on to learn more about real estate disclosure laws and what they may mean to your home sale.
If you have made repairs to your home, no matter how minor, you should disclose these to the buyer. Even if you are selling a home "as-is", meaning you are not planning to make repairs before selling, it is critical that you notify a buyer of potential issues.
Broad categories of items that should be disclosed include foundation issues; any leaks or moisture in the property; termites or other pests; roof defects; plumbing and sewage issues; and lead paint. In addition to structural issues, though, there are other not-so-obvious items that should appear on your non-disclosure form. Any financial issues, such as bankruptcy or problems with the title of the property (such as liens) must be disclosed to the seller. You should also report any pervasive neighbor issues that may affect the buyer's enjoyment of the home. And if your home is in a natural disaster zone–it's susceptible to floods, wildfires, or other catastrophes–you must alert potential buyers. In fact, it is a law in California and certain other states that natural disaster likelihood must be disclosed.
One category of disclosure that affects few homeowners, but is notable nonetheless, is notoriety. If a home has a checkered past–for example, murders occurred there, or it's rumored to be haunted–the buyer may sue if this information is not disclosed if they find that they're often bothered by tour groups and individuals who seek out their home as a tourist attraction.
While you may think that disclosure is purely to protect the buyer, disclosure also protects the seller. If disclosure documents prove that the buyer knew about an issue at the time of sale, they are ineligible to sue you for the same issue after settlement.
A good rule of thumb is that anything that could negatively affect the value of your home should be listed on the seller disclosure forms provided by your realtor. Because disclosure laws and regulations, vary by state, he or she can help guide you on what exactly to include and what forms to fill out. While you may lose some sale, money negotiating for repair items that appear on the form, it is less costly in the long run than being sued for failing to disclose.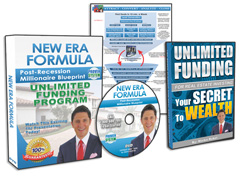 Request FREE Funding Kit and Discover How To Legally Bypass Banks And Gain Direct Access To "No-Credit-Required" Funding You Can Use To Achieve Your Financial Freedom... Start Now!