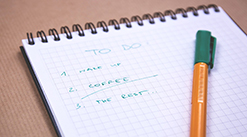 Most of us dream of winning the Mega Millions jackpot and instantly becoming rich.   However, playing the lottery is not your best bet for reaching this goal, for the odds of winning are 1 in about 258.9 million!  These are not very good odds for those who are serious on becoming the next millionaire or billionaire.
Whether you desire to become a millionaire or billionaire, there's some key takeaways the wealthy give us that we can apply to our lives. As you continue to pursue your financial freedom, note the following must-do tips from well-known billionaires.  become a billionaire.
Harv Eker- Author of Secrets of the Millionaire Mind
 Establish your Goal.  Put your thoughts into words and actions.  Wanting to become a billionaire is not just a mindset-it is believing you can obtain those goals.  How wealthy do you want to be?  At what age to you want to have your first million? First billion? Write these goals down; be clear and stick to them.  Reevaluate them every few years to make sure you are still headed down the correct path.
Jeff Bezos – CEO, Amazon
Daily exercise. Bezos believes in sticking with a daily exercise program and getting a good night's sleep. Getting at least 8 hours of sleep each night helps eliminate stress and provides the needed energy to conquer the day that lays ahead. Daily exercise is a great way to clear the mind, allowing one to focus on the rest of the day.  Use the time on the treadmill to catch up on reading self-help books or the financial section of the newspaper.
David Bach- Self-made millionaire
Automate your finances and investments. Rather than spending time and energy on worrying about making your bill payments, how much to put towards your 401k every paycheck, set it up automatically.  By doing so, you can avoid late fees, overdraft charges and are guaranteed not to spend your 401k money before you have a chance to set it aside.
Track your spending. It is difficult to make and save money when you are spending it as fast as it comes in.  There are several helpful apps you can download which will make tracking your spending easy.  Create your own personalize spreadsheet or keep a small notebook with you to help record your purchases and spending habits. Of course, you must keep track of all spending for the apps/programs to provide valuable information on how to change your spending habits.
Michael Bloomberg-Founder of Bloomberg L.P and Former New York City Mayor
Learning is a lifelong process. Bloomberg believes one of the keys to success is to be constantly learning new things. There's always room for improvement and learning each day, we expand the mind and more than likely, experience more success.
Chris Sacca– Early backer of Twitter, Uber, Instagram and Kickstarter

Sacca encourages college students and young adults to pinch their pennies and live as cheaply as they can. Forego the small, daily purchases (coffee, soda, vending machine) and even a few of the larger purchases (used vehicle rather than new, bike instead of using taxis).  Invest these 'pinched' pennies and other monies saved. One can save upwards of $945,000 over the course of 40 years by investing that weekly $5.00 expresso (if invested and earning a 10% annual return).
Be consistent and educate yourself
As with anything in life, do not be afraid to try new things and take risks.  These wealthy men were once earning five figures a year, then six figures a year, and then the big bucks. Their wealth was accumulated over time.
For those who are serious about their financial future and the goal of assessing millions to become the next billionaire, follow that dream.  Take advice from the richest people in the world, create a plan, stick to it, forego unnecessary purchases, invest every penny, educate yourself, and commit to a healthy lifestyle that will allow you to live long enough to enjoy your rewards.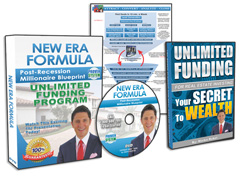 Request FREE Funding Kit and Discover How To Legally Bypass Banks And Gain Direct Access To "No-Credit-Required" Funding You Can Use To Achieve Your Financial Freedom... Start Now!