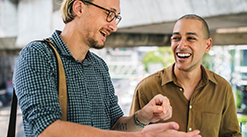 First impressions are important in personal and business relationships and can be a determining factor when it comes to getting sales in any industry. As a real estate investor, building solid relationships with your clients is essential, so learning how to make a great impression can be quite valuable.
Meeting clients for the first time
Chances are you're going to meet your clients for the first time via the telephone. Whether you're calling a lead or they're calling you, making a good impression right off the bat is essential. An excellent way to make a good impression is to know your telephone script well. Know ahead of time how you're going to approach the conversation and how you'll address each client. You want to handle each call with enthusiasm, respect, and passion as to how you can help that seller out of their housing dilemma.
Meeting a client in person
If you're meeting a potential client in person, you'll follow the same principles as on the telephone, but also pay attention to your body language. Often, body language speaks louder than words, so pay attention to personal space, wear a smile, uncross your arms and legs, and sit up straight. You want to come across as relaxed, confident, safe, and approachable.
Make a connection
Meeting for the first time can cause some people some anxiety. As you speak with someone for the first time, look for ways to make a connection with them. Building rapport is essential, as it helps the other person feel like you care about them and that you have something in common. Maybe you can empathize with them regarding their housing situation, offering them support and encouragement. Or let them know how you helped another homeowner out in the same predicament.
Be engaging
You may be tempted to give a 10-minute spiel on how much you know about real estate but dominating the conversation with facts and statistics is likely to bore people. They'd rather you engage them and allow them to do some talking. After all, chances are they're not thrilled about selling their home, so let them tell their story and really listen to them. Let them talk about their kids or pets or whatever it is they want to share for a bit. Really connect with them at their pain level before you swoop on in and offer them a fantastic solution to their problem.
Allow them to ask questions
No question is dumb or a waste of time. Let your clients know right off the bat that they can ask you any question, anytime. At the same time, ask them some open-ended questions too. This allows for a great exchange of energy between the both of you and helps you make a wonderful first impression.
Look professional
When you're meeting a client face to face, dress appropriately. Thought suits and dresses aren't necessary for a professional image, they do tend to make great impressions. Still, if that's not your style, there are plenty of clothes you can wear for that professional look.
Making a great first impression goes a long way. If you're not sure you're hitting the mark in this area, you can always videotape yourself doing a practice run with a friend or family member. Seeing how you interact with others and paying attention to your body language can help you learn what to do and what not to do.
Use these tips as you continue meeting clients on the telephone and in person, honing your first impression skills with each meeting.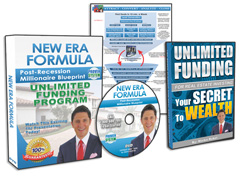 Request FREE Funding Kit and Discover How To Legally Bypass Banks And Gain Direct Access To "No-Credit-Required" Funding You Can Use To Achieve Your Financial Freedom... Start Now!