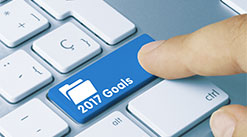 While the real estate markets have been pretty volatile over the past decade, those who are experienced in the industry and are willing to accept the risks could still find that real estate investments can provide excellent investment returns. When investing in real estate, an investor needs to set forth different goals to ensure that their investment objectives are met. There are several long-term and short-term goals that a real estate investor should focus on, which will help to build interim cash flow and build long-term equity.
Revenue Maximization
The first goal that a real estate investor should focus on is maximizing revenue, which is a short-term goal. Most real estate investors own multi-family real estate properties. For the past few years, the rental markets in most cities have been very hot, which has made it easy to keep properties occupied. While most property owners are able to keep their homes filled with quality tenants, many do not realize that they are leasing the property for less than what they can. A real estate investor should spend some time reviewing local comps in the area to get a better idea of what market rents are. It would then be a good idea to lease a property for slightly more than market, which will help to ensure you receive a fair rent in the event a tenant tries to negotiate.
Expense Reduction
Beyond keeping a property occupied at market rents, a real estate investor should also make it a goal to reduce their expenses. In most cases, real estate investor will need to pay for a variety of operating expenses, including real estate tax lien, insurance, maintenance, utilities, and other expenses, which can cut into a property's cash flow. Some ways to reduce expenses would be to appeal real estate tax bills, shop around for better insurance rates, and negotiate with maintenance companies prior to making any repairs.
Property Upkeep
While keeping positive cash flow is important as a Property Upkeeprt-term goal, real estate investments need to be considered long-term investments. While real estate investments will appreciate over time, the best way to ensure that the value of your property stays high is to keep it in good condition. If you are not planning on being a hands-on owner, it would be very beneficial to hire a maintenance company to keep your property in good condition. Regular upkeep will help to avoid more significant repairs from being needed in the future and will ultimately lead to greater property appreciation.
Expansion of Investments
For a real estate investor, another long-term goal should be to expand their real estate investments. Most real estate investors will start with just one or two properties as they require a lot of capital to buy. However, as properties appreciate in value and generate cash flow, you will be able to recapitalize your equity to use as down payments for future properties. In time, you could build a sizable portfolio or real estate investments, which could provide you with a lot of extra income and personal equity.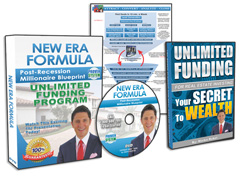 Request FREE Funding Kit and Discover How To Legally Bypass Banks And Gain Direct Access To "No-Credit-Required" Funding You Can Use To Achieve Your Financial Freedom... Start Now!