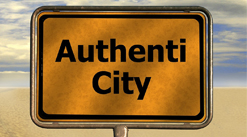 When it comes to thinking about retirement, many people begin to get a little nervous wondering how they should invest their money in a way that brings them a good return. No one wants to invest year after year in something they think will bring them some security in their golden years, only to find out that they've made some pretty big mistakes.  Granted, there are plenty of options available, including some very good retirement plans and stocks that bring about a decent return on the investment.
At the same time, more and more people are purchasing a second home to give them consistent passive income and security for their retirement years. In fact, some experts in the financial field are actually recommending this option over a retirement plan due to the increased benefits. Let's look at some of those increased benefits:
Regular monthly income
Receiving monthly rental income is certainly a benefit and can offer some security. As most of us know, there will always be renters, so for the most part you're assured a certain amount of cash flow every month.
Boosting rent over time
Over the years, you'll be able to increase the rent payment, which will be particularly beneficial if you have a fixed home loan. Retirement plans that yield high returns are oftentimes pretty risky. When you invest in a rental property, that risk is reduced significantly. In addition, the ability to raise the rent over time can help minimize the effects of inflation.
Tax savings
When you purchase a second home, you'll receive certain tax incentives and savings that you wouldn't get if you simply had a retirement plan. Be sure and talk to your accountant about the tax incentives and savings.
You have the option to liquidate a second home
If you purchase a second home to help you out in your retirement years, you'll be able to rest assured that it is an asset you can liquidate in the case that you need emergency money. This can give you some peace of mind as you head into your retirement years.
Timing
Keep in mind that purchasing a second home can be beneficial toward your retirement, but there are some things to keep in mind. Best case scenario is to purchase your second home 10 to 15 years before your plan on stopping work. This will allow you to pay off the loan completely before you retire.
Also, you'll want to keep in mind the area that the home is in, the age, the condition, and so on. You want to factor in plenty of factors when choosing this second home to purchase. After all, you don't want to head into retirement with a bunch of headaches because you purchased a home that will need far more TLC than you'd like to give it in your golden years.
Whether you decide to have a traditional retirement plan or not, buying a second home as an investment can surely help secure your retirement years. It's a time-tested way to bring in a certain amount of passive income with lowered risk than some other investments. If you're interested in increasing your investment portfolio, consider buying a second home for additional passive income.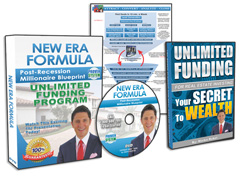 Request FREE Funding Kit and Discover How To Legally Bypass Banks And Gain Direct Access To "No-Credit-Required" Funding You Can Use To Achieve Your Financial Freedom... Start Now!