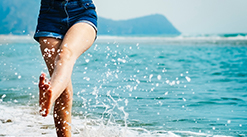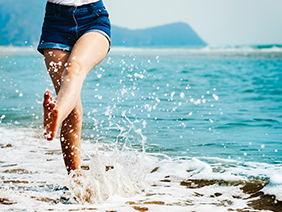 Living with intention and purpose can help you feel better emotionally and make more headway toward your dreams. Intention means to have in your mind your focus, plan, or purpose. Anytime you are focused on something, you're intending for it to happen. You want it, you intend to have it, and most of the time, you take steps to go get or have it.
Why is intention so important?
Essentially, intention is so powerful because there is a law in the universe that goes something like this:
What you put your focus on, you get more of.
In other words, it's a principle in science called the law of attraction. You attract what you focus on- good or bad! For example, if you're broke much of the time, and you're focusing on how broke you are, how many bills you've got piled up on the kitchen counter, and how everything keeps going wrong in your life, according to the law of attraction, you're attracting more lack, more debt, more problems.
Now, let's look at another example. You're flat broke, but you set your intention to be wealthy or at the very least live with some financial security. Now setting your intention means that you focus on that goal and the feelings associated with that instead of the negative. You "intend" for this to really happen. When you do this, you activate the law of attraction that will begin attracting better things in your life.
Keep in mind that this is not magic. You don't just wish for something, and the universal magical genie grants you your wish. You've got to take some action as well. If you want to experience financial abundance and you set your intention for such, you're going to have to line up your actions. This could mean stop buying things you don't need, working more hours, getting a better paying job, setting yourself up to receive residual income, and so on. As you take steps toward your goal and keep your intention firm, you create some pretty remarkable momentum to keep you moving forward.
Set your intention
Now it's your turn to set your intention on something. What do you want? Write it down. Look at that goal as often as you can. Daydream about it. Do you want to double your salary within a year? Talk about it as if you've already got it. Feel happy about the having of it. You've got to believe that the goal will manifest at some point and stand your ground when doubts start rolling in. Set your intention and keep it moving like you know 100% the universe has your back.
Set intentions all the time. Every day. Line them up with what you're passionate about. As you do, you laser focus your energy on manifesting such goals, as you really are a co-creator with this universe. Have fun with it. If you're just starting, maybe start with little things and work your way up. If things aren't going as planned, reassess the situation and adjust as necessary.
Assess your purpose
Take time to think about what's important to you. What are you passionate about? What do you feel your primary purpose is? Having a sense of purpose can give you direction in life. It can help you determine what steps to take and how to direct your intention.
It's always fun to set an intention and then literally watch it manifest as you keep your attention on it and take action. This journey is full of opportunities to use the power of intention to move toward fulfilling your goals and dreams. My hope is that you'll be better able to laser-focus on your goals using intention and purpose, enjoying your journey toward achieving them.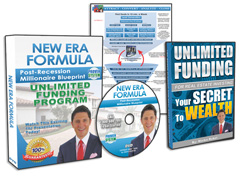 Request FREE Funding Kit and Discover How To Legally Bypass Banks And Gain Direct Access To "No-Credit-Required" Funding You Can Use To Achieve Your Financial Freedom... Start Now!