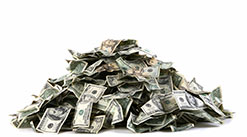 To have and maintain a successful real estate business requires financial resources sufficient to enable you to operate and fund every aspect of that business from marketing to closing deals and everything in between. Unless you are so independently wealthy that money is never a problem, experienced real estate investors will counsel you that private money access should always be a primary consideration and focus.
Private money comes in several forms nowadays from hard money to crowdfunding to other people's money, OPM, to name a few. To know your private money investor, there are practical do's and don'ts to follow, some just a matter of good business common sense, others legal.
Knowing what you ought to do, must do, legally, can keep you out of serious trouble. Now I am not an attorney nor someone who stayed at a Holiday Inn Express to write this article. To stay in good stead with the Securities and Exchange Commission (SEC) as well as the comparable State authorities where you do your real estate business, you ought to do your own independent due diligence on what you need to do to raise private money before you do including talking to a real estate and securities familiar attorney for sound advice on how to proceed. Knowing what you need to do before you do it is both sound and savvy.
Although it is certainly true that the SEC has recently loosened certain provisions on general solicitations and related advertising so long as you make certain you know and confirm the financial status of your prospective private money investor and continue to comply with the current statutory requirements of SEC Regulation D including taking the reasonable steps to verify you are dealing with accredited or to a lesser extent, sophisticated investors and have them complete required forms duly executed by them before any offering presentation by you. It is also noteworthy to be aware that the SEC did not choose to regulate the form, content, or substance of any solicitation advertising and anti-fraud provisions still fully apply.
Briefly, an accredited investor is one who is financially sophisticated and has a reduced need for government oversight and protection from those seeking funds and are therefore presumed not to need the protections of all the restrictions afforded other investors through the SEC. That investor must must earn individually $200,000.00 or more, or $300,000.00 or more jointly with a spouse, annually, and within each of the prior two calendar years and represent that he or she expects to reasonably maintain that income level in the future or otherwise have a net worth exceeding $1,000,000.00 either individually or jointly with his or her spouse. Sophisticated investors are deemed to be the type of investor that has sufficient investing experience and knowledge to weigh the merits and risks of an investment opportunity presented to them but do not qualify financially as an accredited investor.
Therefore, to know your private money investor and successfully raise money within the confines of practice and law, be aware of the following:
There can be no general solicitation which is the act of advertising to solicit private money to folks you do not know and have an existing relationship with and may not be qualified for your investment opportunity. Painted broadly, you cannot advertise your offering to secure money investors before you have an existing relationship. This means no unsolicited communications or advertising at all before you have a relationship first. Not on your website, message board, at an REIA meeting, not on an elevator.
Do not present offers to any prospective investor before you have qualified them and have that established prior relationship. To establish that relationship is easy to do, just do not talk about your opportunity before you have had a get to know conversation first, and that must be a condition precedent before any presentation is made. Qualify them as accredited or sophisticated investors and stay clear of the "man on the street" who is neither.
Never use the word guarantee, you can never guarantee an investment's potential, no way, no how.
Lastly, never raise private money without the proper paperwork duly executed and delivered to you first. You must ensure under signature that you are dealing with an accredited or sophisticated investor at the very outset after you establish that relationship. Before you ever get OPM, know your private money investor.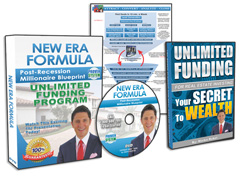 Request FREE Funding Kit and Discover How To Legally Bypass Banks And Gain Direct Access To "No-Credit-Required" Funding You Can Use To Achieve Your Financial Freedom... Start Now!