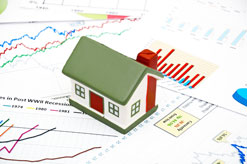 For this last quarter of 2016 and entering the first quarter of 2017, creative, cutting edge, and non-traditional housing options have come to the forefront of current housing trends.
One trend now being observed is that builders are increasingly becoming more focused on affordable price points with single family detached residential home construction, a trend now expected to continue in 2017. Land costs are higher and skilled labor costs are rising at the same time much of the millennial market, with their first time buying purchase, are choosing, with their consideration of long term livability, to wait longer, if necessary, to invest in an upgraded home in a better neighborhood and school district. Knowing what is driving millennials is as crucial to investors as it is to builders.
It is now being reported that upwards of 75% of first time millennial buyers in 2016, often with family help, are choosing to skip more traditional starter home purchases that meet their future expectations and aspirations. As a result, builders are marshaling their construction efforts to produce and offer upgraded housing choices for those savvy, patient millennials. That focus is now affecting home prices with the result that those prices are trending upwards as the inventory continues to tighten. New home prices in 2016 were higher than comparable existing home prices.
All this is now predicted to change as 2017 looms. This last quarter of 2016 is confirming the decline in new home prices, resulting in more of an emphasis in builders offering affordable price points for their new home sales with detached single family home construction.
Potential home buyers are now seen to be amenable to less housing space and more affordable price points so long as they can have more quality luxurious home construction whenever possible. An example might be choosing stone over brick. Of equal importance to these first time buyers is buying into the best school districts and neighborhoods they can, seeking those suburban neighborhoods closest to all the amenities of traffic access to work, as well as the best restaurants, shopping, health care and hospitals, and convenient access to fitness facilities, a most popular amenity nowadays.
That compromise to accepting less space and more affordable price points allows for more creative choices. Forget swimming pools. New home buyers are drawn to cutting edge remodeling, including walk in showers and pantries, comfort height toilets, automated lighted systems, and remodeling dedicated outdoor spaces for maximum utility, all boosting home value as much as chosen comfort.
Other amenities trending with home buyers include maximizing energy efficiency, modern up to date kitchens, and smart home options that allow for mobile home device thermostat and home security controls. Bright colors are increasing being chosen over neutral colors and bold color sinks and appliances are now more trendy than ever before.
Another housing trend worthy of note is that monthly rentals are trending upward as new construction with more affordable price points are squeezing the availability of residential rentals. Rentals are increasingly becoming a lesser choice when compared to home ownership. For those that do rent, as we come to 2017, they are paying the price for that choice or circumstance.
Paying attention to these latest trends will be crucial to your smart investment decision making.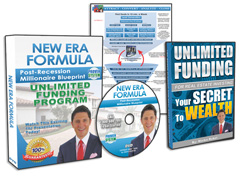 Request FREE Funding Kit and Discover How To Legally Bypass Banks And Gain Direct Access To "No-Credit-Required" Funding You Can Use To Achieve Your Financial Freedom... Start Now!