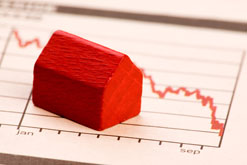 How to Deal When Your Local Market is "Cold"
One reality that you will face as a real estate investor is the changing tides of the market. The variation is especially relevant when you do most of your business locally, and prices are falling.
The market is largely looking up this year, but still, "hot" neighborhoods come and go, and even some of the most desirable locales can experience drops and plateaus in real estate values. This can be discouraging and even frightening for those who make a living buying and selling real estate properties. When it comes down to it, cold market periods can be extremely advantageous for home buyers in many ways, and you, as a seller, can easily milk this to your benefit.
In a cold market, much of your exit strategy depends on what kind of extra work you feel comfortable with pursuing.
Endure the "winter" with these tips:
Set the Right Price
In a cold market, setting the appropriate price is paramount to your success as an investor. There will be an overabundance of inventory available for sale in your neighborhood, and many properties will have similar attributes. Take into account all the variables affecting your local market, rather than jump to the first price that pops into your head. If you absolutely can't sell at your minimum desired price, you can always consider holding on to the property as a rental to create some residual income until the time is right.
Use Creative Marketing Tactics
Running out of ideas to prove the value of your property? Time to get a little creative. Film the listing for YouTube as a "virtual tour" and push it out through social media. Tried-and-true advertising tactics like local print advertisements, flyers and billboards may also come in handy to advertise to those hard-to-reach audiences.
Look for the Flips
Fixer-upper homes and short sales are both good flipping strategies for trying times. If you have excellent credit, doors of opportunity will open for you. Budget for a few key renovations, you'll be able to flip older homes for a slightly higher price. With websites available to locate foreclosures in your area, you can also get lucky with short sale.
Go to Auction (Virtually)
When all else fails, the internet saves the day. Gain access to a Multiple Listing Service database to list your property to Realtors and interested buyers, or, hold your very own around robin auction. Online auction websites are another new and effective way to get exposure and buyers for your property. Selling your property at an auction may not get you the highest possible return, but it is definitely an option when the market is stale. There are so many investors in heated markets searching for an investment just like the one you have!
Now, there are plenty of other resources available online to invest in and sell real estate outside of your local area. Investing virtually can help you to circumvent the cat-and-mouse game that inevitably comes with buying and selling in a down market.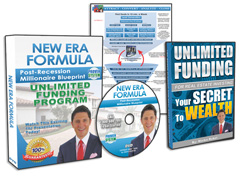 Request FREE Funding Kit and Discover How To Legally Bypass Banks And Gain Direct Access To "No-Credit-Required" Funding You Can Use To Achieve Your Financial Freedom... Start Now!