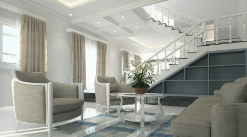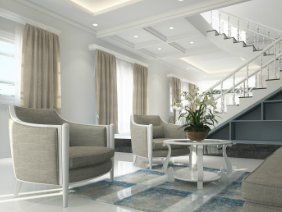 Comps are a great tool to find the Fair Market Value of real estate homes. A common mistake of real estate investors is to only focus on one resource for finding comps. There are various ways you can find comps, but some are more accurate than others.
> Ultimate Data Source (UDS)
When you invest in our ProfitGrabber software, you'll have access to a remarkable feature called Ultimate Data Source. Why is it remarkable?
Because it grants you access to the best database of property records in America. In moments, you'll be able to pull comps that are incredibly accurate and have the Fair Market Value at your fingertips. For example, let's say you search for data for a particular property. You'll be able to see the results of every home sold in that area for the last two years. Depending on your search criteria, you may end up with anywhere from 25 to 50 comps.
When you're in the real estate investment business, learning the Fair Market Value (FMV) of a property is something you'll want to become really good at. To get the FMV, you'll need to know some things about the property's location, square footage, etc. When you use the Ultimate Data Source, you'll easily be able to input the address, the owner's name if you know it, search parameters, etc. Then, you'll get quality comps that you can bet your money on.
> Reference sites – Many people will resort to looking at a website like Zillow or Trulia, but these are reference sites and they're not that accurate. In fact, sometimes, they're way off. If you just rely on these numbers, and the home is over-valued, you may end up paying more and ultimately, losing out on the money.
> Local tax appraisal office – If you can access your local tax appraisal office online, this will give you a rough idea of the value of a property, as well as some other information like square footage.
> Courthouse search – If you're in a disclosure state, you can do a search at the courthouse. If you are willing to wait through the lines and deal with the local bureaucracy, then they'll let you know who bought the property and how much they paid for it, which helps you when it comes to calculating your comps. Of course, if you're in a non-disclosure state, this won't help you.
> Service companies – There are also service companies that you can pay to get comps, but I'd save this as a last resort because they can get expensive and aren't always as reliable in having accurate data.
Can't my realtor give me comps?
Yes, and you should get comps from your realtor, but also back these comps up with the UDS. Your realtor may not have access to such a large database of properties or may not take the time to do the kind of digging you need.
Reliable comps matter in the real estate investment industry, so take some time to learn how to use the UDS, which is only available to those who have access to ProfitGrabber. In addition, always be looking to get familiar with your area when it comes to home prices. What are they selling for? What variables are involved? The more familiar you are with your locale, the more accurate your comps will be.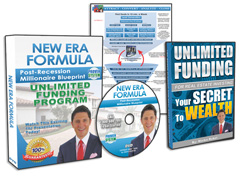 Request FREE Funding Kit and Discover How To Legally Bypass Banks And Gain Direct Access To "No-Credit-Required" Funding You Can Use To Achieve Your Financial Freedom... Start Now!