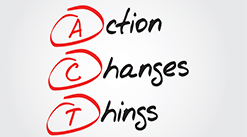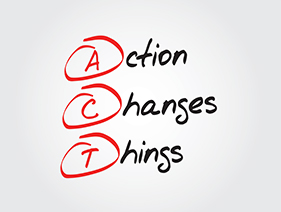 Adapting a millionaire mindset means understanding that financial freedom and independence allows you to strategize, save, invest, and free up time and energy for other projects. Having this millionaire mindset in your daily life is important because it focuses your energy on what you want and helps you create a path to getting there. By adapting a mindset of affluence and financial stability you can achieve the lifestyle and career you've been dreaming about by using actionable steps to reach success.
How to adapt a millionaire mindset requires you to think about what you want, educate yourself on how to get there, create actionable steps to achieve your goals, and take action daily to obtain success. Following these four steps will allow you to adapt a millionaire mindset in your daily life because you will be constantly thinking like and acting as a millionaire does in order to find success.
1- Determine what you want
First you must know what you want. You must be clear about your destination before you can create a path to get there. Visualization is a great technique here because it helps you see what you'd like your life to be like. Questions to ask yourself include:
What is my wildest dream?
If nothing could stop me, what do I really want?
What kind of lifestyle do I desire?
By asking yourself questions and picturing the answers you get a clearer image of what you want and what your future could include. You don't have to picture a mansion and a millionaire lifestyle if that's not what you want, but you do have to think about your future and the big picture. Adapting a millionaire mindset is just that, a mindset and tool to help you achieve your dreams.
2- Always be learning
Now that you know what you want, you must always be learning new tips and tricks to help you get there. While some of your success boils down to hard work and determination, there's a lot to be said about educating yourself by reading how others found their success.
A good way to approach this is to create a Must-Read list of titles, articles, blogs, and other resources that showcase success and how it was achieved. This is an important step because it bridges the gap between visualization and action, relating mindset to success.
3- Create an action plan
Determining what you want gives you a goal, and always learning gives you tips to get there, now it's time to create a plan of attack, an action plan to make your dreams reality. The best way to do this is to visualize your ideal and then come up with achievable and measurable steps to get to that goal. This is also where education and learning come into play as there are many resources about maintaining motivation, breaking goals down into smaller goals, and achieving. Without an action plan you won't know where to start or how to get started and your dreams will feel unobtainable.
4- Take daily action
In order to achieve you must maintain the millionaire mindset, which means you have to show up every day and work on your progress. This can mean learning more, using newfound tips and tricks, or taking steps to get closer to your desired result. The key here is that you must do what it takes to make your mindset and your visualizations a reality. Use those strategies you read about to help you work consistently each day. Big dreams don't become a reality overnight, it takes a millionaire mindset, determination, and knowing you can have whatever you want if you take the steps to get it.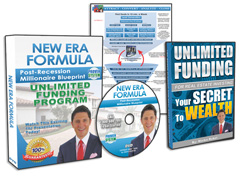 Request FREE Funding Kit and Discover How To Legally Bypass Banks And Gain Direct Access To "No-Credit-Required" Funding You Can Use To Achieve Your Financial Freedom... Start Now!