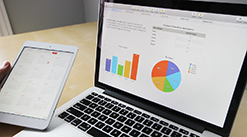 When you are real estate investor, finding great tenants is super important to you. Whether you are managing your own rental investments or you have someone managing them for you, knowing where to find great tenants can make being an investor a whole lot better. It can also save you from suffering from many headaches.
If you are in search of connecting with potential tenants, rest assured that there are many avenues for you to check. Today, we'll look at various ways you can find potential tenants.
Let's start with social media. Take advantage of social networking sites like Facebook, Instagram, and Twitter. Write up a catchy and detailed description, add high quality photos, and post it regularly. Also, ask your friends and family to share the post so the ad reaches more people.
Make up a nice-looking flyer and post it in the neighborhood where your rental is located, as well as in targeted areas in the city. Consider coffee shops, grocery stores, fitness centers, and other places where there's high traffic.
Put an ad in the newspaper
Believe it or not, there are still people who read the newspaper daily. Create an ad and list it in the local newspaper, as well as other print classified sections that will reach your targeted audience.
Online Avenues
There are many ways to find potential tenants using online real estate sites, and many of the sites are free. Here are some popular online sites where you can list your rental to find potential tenants.
Apartments.com is filled with potential tenants looking for apartments nationwide. If you've got an apartment to list, you can include a detailed listing, high resolution photos, and the best property features.
You can advertise your rental on Craigslist for free, and chances are there are many potential tenants looking on Craigslist every day. If you sign up for an account, you'll be able to simply re-list time after time, as it will save your information. As always, beware of scammers who sometimes try to get personal information through Craigslist.
HotPads is a listing site that allows you to post a home for rent or sale.
Plenty of options available here, with more than one million houses, apartments, condos, etc. nationwide. Easy finds with large map with available units right beside the listings.
Trulia is a popular site that allows you to list homes for sale or rent. It also provides detailed neighborhood and school information.
Zillow is one or the more common real estate sites, with millions of properties for sale and rent.
Homefinder allows you to place your home for sale or rent or lease to own.
The National Association of Realtors runs Realtor.com. It's very popular for those who are seeking to purchase or rent a home.
As a landlord, you can have an amazing apartment or house to rent, but if you do not find good tenants, it can cost you a substantial amount of money – not to mention stress. The most important part of your job will be to seek and find the types of tenants that will pay rent on time and take care of your property well. I hope that you will utilize these tips and websites to find your next tenants, and I hope they will be excellent tentants!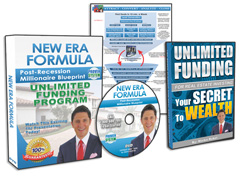 Request FREE Funding Kit and Discover How To Legally Bypass Banks And Gain Direct Access To "No-Credit-Required" Funding You Can Use To Achieve Your Financial Freedom... Start Now!