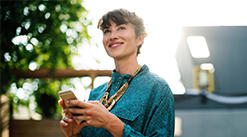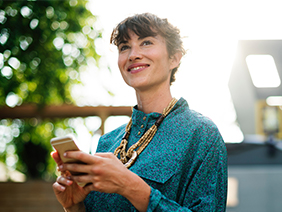 When you spend time on effective marketing, you're bound to get calls from homeowners wondering how you can help them. Whether they're responding from an ad on Craigslist, word of mouth, or a direct mailing, knowing how to handle your first call from a homeowner can put any anxiety at rest and give you a better chance at making a deal with them.
Keep in mind that your phone might not start ringing off the hook as soon as you do a "marketing blitz". There are plenty of homeowners that are waiting until the last minute before they become motivated to make that call. They'll grab your number and hang onto it, so be patient.
Now, when you do start getting calls, begin with a simple greeting. Over time, you'll probably fine tune a greeting that you feel suits you and your company well, but feel free to start off with something like, "Good morning, such and such company, how may I assist you?" By using your company name, you may put to rest a homeowner's anxiety about calling a complete stranger about such an important matter.
What do you do?
People are going to want to know what you do and more importantly, what you can do for them. A simple response such as, "I own a service company that specializes in buying pre-foreclosure properties to save homeowners from having to face foreclosure."
Let them know right up front that you're interested in taking their pre-foreclosure home off their hands and you'd like to see if their home qualifies. This helps them know how you can perhaps have a solution to their problem, keeping them from having to fall into foreclosure.
Are they a fit?
This first phone call you're going to find out pretty quickly whether they're motivated to sell and if their property is something that sounds like it fits your criteria. Have your questions ready and take notes as you write. If you feel like this is a deal you could work with, go ahead and make an appointment to take a look at the house. Go that same day if you can. You don't want to pressure the homebuyer, but you do want to be enthusiastic about the excellent service that you provide.
Know your script
You don't want to sound like you're reading from a script. Study what you're going to cover in that first phone call, as I discuss this in my courses. Your first call may be a bit unpredictable, but just know that the more calls you handle, the better able you'll be able to navigate them.
You also don't want to keep them on the phone for a long time. Keep it brief and save the more in-depth knowledge for when you sit down with them face-to-face. You merely want to go over the initial questions to see if the home fits your criteria and try to get that appointment made if the property sounds like a good fit.
If you're nervous about phone calls, rest assured that the more calls you do, the less anxious you'll be. There's truth to the saying, "Practice makes perfect". The more you practice, the better prepared you'll be to handle any call that comes in.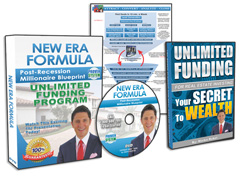 Request FREE Funding Kit and Discover How To Legally Bypass Banks And Gain Direct Access To "No-Credit-Required" Funding You Can Use To Achieve Your Financial Freedom... Start Now!