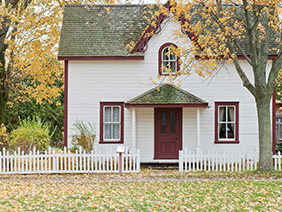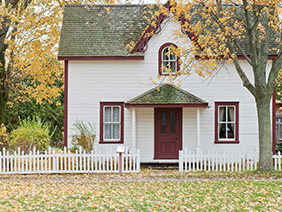 Many people come to me asking about the best strategies to buy rental properties. Granted, my criteria for purchasing property is a bit different than many others because I primarily teach people to purchase using my Niche2Wealth model. We have specific strategies in our courses for creating higher cash flow, getting substantially better than average tenants and generating much higher profit when selling down the road. However, when it comes to buying rental property in general, I tend to give the same guidelines regardless of the type of real estate investment it is.
As a reminder, I do NOT recommend rental properties unless you are an experienced investor who has generated at least $100,000 in cash from your real estate investing business.
Do guidelines matter?
When you're a real estate investor, do guidelines even matter? Are there certain things to look for in a property?
Sure, guidelines do matter, and there are certain factors you should be looking for when you go property shopping.  I could write a whole book here on strategies and so-called "rules" for making successful property purchases.
But let's start general. For property investors who are new or seasoned, there are three guidelines I think are quite valuable to follow as you go about your property search. Now you can dig deeper and become more strategic, but for now, let's go with the basics.
Know the Numbers
As a real estate investor, you want cash flow, and to get adequate cash flow going, you've got to know the numbers inside and out before finalizing any deal.  Whether you're purchasing to re-sell, fix-and-flip, lease purchase, or hold on for the long haul to obtain appreciation, work the numbers well. Too many people go into deals assuming they've landed a great deal but barely run any numbers.  All too often they end up kicking themselves down the road for being lax.
There are cash-on-cash return and cap rate equations that you can plug the numbers into to see how well the monthly cash flow may be.  You want positive cash flow, meaning you have cash left after all the expenses have been paid. For more information on this, read Numbers You Need to Know to be a Real Estate Investor.
Be Prepared For Market Fluctuation
So now you know that you must crunch the numbers when deciding on whether to purchase a rental property, but those number calculations don't always execute as planned.
See, the market may influence how well your property does.  If the market takes a dive, then your calculated numbers may not end up as you predicted. Will you be able to sustain those initial numbers?  Will you be able to handle market fluctuation?
Is Your Cash Flow Relative to Risk?
Some investors will tell you that you should aim for a certain number for monthly cash flow. However, that amount may not be ideal for every rental property. For example, if you purchase a home for $100K, and that property is not very risky, $200 cash flow seems like a reasonable goal. However, if you are buying a property for $800K, and the property is a bit risky, $200 cash flow is not good.
The higher the risk of the property, the higher the cash flow ought to be because of that added risk. So, you must consider more than just a number to aim for regarding monthly cash flow.  What's the risk involved?  How is the tenant pool? How's the nearest macro market doing?
Summary
Granted, this is short criteria for buying a rental property, but worth reviewing before each property purchase. Be sure that you crunch those numbers as best as you can, be sure that you can sustain such numbers just in case unforeseen things occur and consider the price of the property when aiming for a certain amount of monthly cash flow. When you follow guidelines for buying property, you're much more likely of seeing the numbers work in your favor.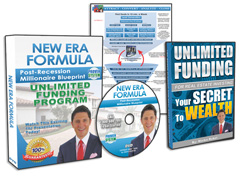 Request FREE Funding Kit and Discover How To Legally Bypass Banks And Gain Direct Access To "No-Credit-Required" Funding You Can Use To Achieve Your Financial Freedom... Start Now!