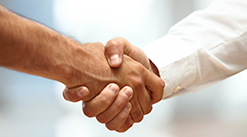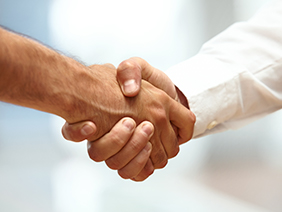 When you make an offer on a home, you want your offer to get looked at every time, right? You want the sellers to see your offer and accept it without a lot of negotiation. Even when the market is quite competitive, there are things you can do that can help you get your offer accepted – tips that work universally so-to-speak. And, it's not always about price either.
Ready to hear "yes" to an offer? Here are 5 tips to get your offer noticed and accepted:
Understand What The Seller Wants
What are the sellers needs? What is the seller's motivation for selling the home? Let's say the owner needs cash for something; that's their motivation for selling. Maybe they've relocated, and they need to sell this home ASAP. Or they're going through a divorce. If you come to understand the real story or what the seller's motivation or pain pressure points, you'll be better apt to make an offer that gets accepted.
Spend Time Researching
Before you make an offer, get to know the parameters of the deal. Do your due diligence, checking on things like the neighborhood, reviewing documents, checking on values, etc. Doing your research in the very beginning can help you formulate a great offer that has a higher chance of getting accepted.
Discuss With The Seller Market Value
You may have to bring the seller to reality if they're asking more than you need them to be asking. Take some time to sort of bring them down by asking them focused questions. See how they came up with their asking price. If they say their neighbor's house sold for the same price, have them compare and contrast a little bit about things like the homes' age, condition, updates, and so on. You want to bring them down into reality subtly though. Do this before making an offer and refrain from throwing out a lowball offer.
Give Yourself Room To Negotiate
When negotiating with a seller, leave room for a counteroffer. Many people feel as if they got a deal when they can negotiate. You can give an offer that is a bit lower than what you are willing to pay and then let them counteroffer. You can accept that or counteroffer again. Or, you can ask for ridiculous contingencies like the hot tub or lawn mower, most likely causing them to say no and then you counteroffer with those things off the table. This allows them to feel as if they are getting a good deal and that they had full control of the numbers.
Follow Up
Follow up is essential, either by you or your broker. The sellers may have a lot of offers on the table and might go forward with a deal that falls through. If you follow up regularly, you may find out that the house is still on the market and the owner has become even more motivated. Contact them regularly until the house is sold, ready to re-negotiate.
Getting your offer accepted is a skill that can be learned. Yes, it's about numbers, but it's not only about numbers. Follow these tips as you move forward making offers, be consistent, and be open to learning valuable lessons along the way.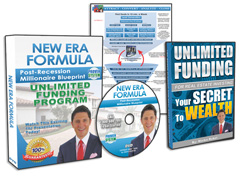 Request FREE Funding Kit and Discover How To Legally Bypass Banks And Gain Direct Access To "No-Credit-Required" Funding You Can Use To Achieve Your Financial Freedom... Start Now!