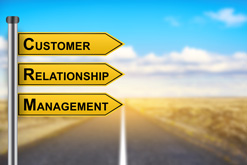 I will continue to write about the three pillars of successfully running a real estate business which are marketing, automation, and delegation. Essential to that success for the real estate investor is the application of the right management systems and strategies to coordinate the implementation of those three pillars to ensure your business success.
For those that may be unfamiliar with what CRM is or even stands for, customer relations management (CRM) is an approach to managing your business operations and your interactions with current and future relationships. It involves the use of chosen technology to automate, monitor, organize, and synchronize all aspects of your marketing, lead generation and conversion, client interaction, support and operational maintenance, use of systems to automate and run your business, and the effective management of your business from "soup to nuts". Simply put, CRM refers to the application of software to track all your business interactions.
It is a business strategy designed to minimize or scale costs and fuel your business profitability. It brings every aspect of your business together from all data sources so you are fully in control of your business in real time allowing you to make informed decisions and take the right corrective action when necessary with a minimum of disturbance and resource waste. To see what marketing is working for you and what is not. Tracking leads and prospective deals effectively and efficiently. Qualifying leads, separating prospects from pretenders, eliminating waste and inefficiency, and minimizing unproductive choices. Making your business hum.
It is often stated that there are a number of essential benefits to utilizing a CRM and a number of reasons you must absolutely incorporate such a system into your business operation.
Those benefits include improving communication within all aspects of your business operation, serves as a centralized data storage mechanism, and most importantly, it significantly aids in allowing you to earn more as you work less. It standardizes and automates your business, leverages other team players' time and labors, and allows you to remain the visionary and managing head of your business enterprise rather than a business technician with a job that runs you. It is a repeatable, scalable tool for maintaining your business and growing that business.
It is for the potential growth of your business and how that can, should, and will come about that your business requires a chosen CRM. It allows for growth. Positive replication. You do more with less. Maximizes efficiency and minimizes overall cost. It allows for customization which is key to getting the most out of your resources. A CRM is the most valuable tool you may implement for your business. It keeps your automation simple, useful, and highly productive. It integrates all your company systems effectively and efficiently. It allows you to rinse and repeat.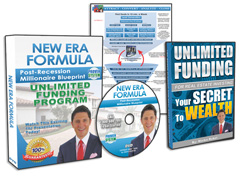 Request FREE Funding Kit and Discover How To Legally Bypass Banks And Gain Direct Access To "No-Credit-Required" Funding You Can Use To Achieve Your Financial Freedom... Start Now!