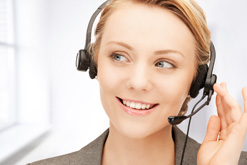 From seasoned real estate investors to real estate pundits, we are advised time and again that the three pillars of a successful real estate practice require efficient, effective, and consistent mastery of marketing, automation, and delegation. Marketing, of course, is the lifeblood of your real estate success. Without leads, and good leads that lead to deals, you do not have a business. In fact, without good leads, you may not have a hobby either. As investors, it can be accurately stated that you are in the marketing business, not the real estate business. Automation provides the systems management, the driver that fuels your marketing and propels you to success.
The third pillar is delegation. Leveraging other people's time and labor to allow you to focus on running your business, talking to sellers, and maximizing what you do best within your business operation. Too many investors have a job they work for rather than a business that smoothly runs for them. If you work for yourself and try to do everything by yourself, you simply, cannot do it all and do all things well.
Painting with a broad brush, to have a successful business, you must have lead generation, lead conversion, and a whole lot of business support. Trying to do it all is not only overwhelming, it is costly, inefficient, and unproductive. Too many tasks are not done or done poorly, your business suffers and runs you. Management guru Peter Drucker once remarked "Anytime you do something outside of your core competency, you are paying top dollar for amateur results".
Certainly, you may choose to have a full time employee as your onsite personal assistant but there are tax implications to consider, health and other employee benefits to provide and you may be paying too much for what needs to be done.
The practical solution is the selective and effective utilization of virtual assistants who work remotely on any assigned tasks and if utilized effectively, can handle any number of tasks so you may earn more and work less. To have a virtual assistant, is to have talent to do anything you need done without the need for direct supervision, training, or motivational uplifts, no work station or equipment needs to be provided, no benefits offered. You only pay for the services that you use and you secure their talents and labor for a fraction of what an employee or independent contractor may cost.
There is, of course, a process to be implemented to find, evaluate, instruct, and work profitably with virtual assistants. Some are better than others. You need to make sure their English is flawless and they have your express checklist of what tasks must be done and when. A good virtual assistant can literally handle every aspect of your marketing and most, if not all, of your day to day operation.
Three of the premier virtual assistant sites are:
www.oDesk.com
www.VirtualStaffFinder.com
www.123employee.com
There are other sites to be sure and you will be well served to carefully evaluate your options. ODesk is often chosen for project based help whereas VirtualStaffFinder allows you to obtain full time remote help. They will find out what your criteria is, what you need, and offer you three to choose from and after you interview and choose what you want, you pay for the virtual assistants directly. A good full time virtual assistant speaking flawless English can easily cost you under $500.00 monthly.
Virtual Assistants are the way to go. Leverage their time and labor. Earn more, work less.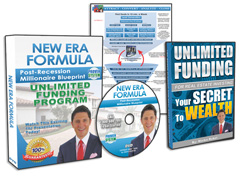 Request FREE Funding Kit and Discover How To Legally Bypass Banks And Gain Direct Access To "No-Credit-Required" Funding You Can Use To Achieve Your Financial Freedom... Start Now!