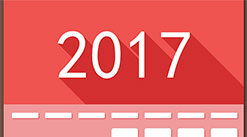 Do you consider yourself to be a trend spotter? If you want to be a great real estate investor, this trait will come in handy. Luckily, the ability to spot popular trends can be easily honed through study and experience.
The beauty of real estate is that it acts as an ecosystem. Fluctuations and opportunities in the market are influenced by several different factors, many of them external. What people want out of their property continues to evolve as well. Ultimately, as a real estate investor, it's your job to understand this ecosystem as if it were a living creature.
This year, get a head start on taming the beast by familiarizing yourself with some of the most popular emerging real estate trends.
Neighborhoods
Today, many people desire the culture and conveniences of an urban lifestyle, even if they don't live in the heart of a city. This new "neighborhood" aspect of real estate transforms the "location" factor into a more multifaceted approach. The neighborhoods with the most things to do, access to transit, shopping and services, and highest levels of safety will undoubtedly be lucrative investments during the coming years. There will likely be a continuation of the rise of mixed-use developments, combining commercial and residential spaces in new and novel ways. Smart real estate investors will know how to participate in this developing market and diversify with creative property investments.
Connected Homes
The emerging functionality of electronic devices and appliances to communicate and be controlled remotely is referred to the "Internet of Things." Using this technology, homes and offices can run "smart" HVAC systems that automatically save energy, security systems that can be viewed and activated from a remote location, and many more convenient and high-tech applications that make life easier and more efficient. Real estate investors can bet that this type of tech will be a hot commodity in 2017, and should start looking for ways to get involved and capitalize on this important trend.
Affordability
In today's market, affordable housing can mean a few things. For one, governments are beginning to put investment behind public or public-assisted housing; good news for investors interested in multifamily developments. Additionally, economic stresses on the middle class – as well as young people – are still taking their toll, decreasing purchasing power even though the economy has generally improved. Many typical buyers are currently looking for solid deals on conservative, downsized or even trendy "tiny" homes.
---
Will these trends still be relevant six months from now? That's for each real estate professional to regularly reassess for themselves. Do more than just memorize, and continue to stay abreast of professional real estate blogs like ours. You can even go one step further and conduct local surveys to find out which trends ring true in your locale.
Even if you don't currently consider yourself a trend spotter, don't worry. As you gain more experience in the real estate industry, you'll become a pro in no time.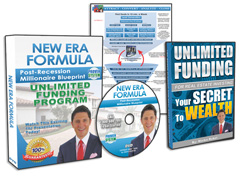 Request FREE Funding Kit and Discover How To Legally Bypass Banks And Gain Direct Access To "No-Credit-Required" Funding You Can Use To Achieve Your Financial Freedom... Start Now!