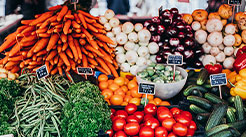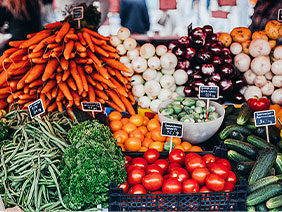 You've tilled the ground, planted and watered the seeds, and now you're harvesting the beautiful benefits of your hard work in your garden. And, even if you don't have a garden, perhaps you're planning on attending the farmer's market or your local grocery store to load up on some healthy vegetables.
You've got tomatoes, squash, zucchini, carrots, and so much more to feed your cells an abundance of nutrition. You might wonder what kinds of meals you will create with such a variety of vegetables. As some of my students know, I love vegetables! And, today, I'd like to share several tasty recipes you can use using your garden vegetables.
Roasted Vegetables
Here is a delicious recipe using your garden vegetables.
Ingredients:
1 red pepper, diced                                                    1 tablespoon rosemary
1 green pepper, diced                                               1 tablespoon thyme
1 butternut squash, cubed                                      ¼ cup extra virgin olive oil
2 potatoes, cubed                                                      2 tablespoons balsamic vinegar
1 onion, diced                                                            salt and pepper to taste
Directions:
In a bowl, mix together all of the vegetables. In a small bowl, mix together the spices, vinegar, and olive oil. Drizzle onto the vegetables and toss them, so they are evenly coated. Go ahead and place the vegetable mixture into a roasting pan evenly. Set your oven to 450 degrees F and roast for about 25 minutes or until the vegetables are browned and cooked completely.
Broccoli and Roasted Peppers
This simple recipe using your garden vegetables will only take about 10 minutes to make and is most delicious.
Ingredients:
1 head of broccoli, trimmed
4 tablespoons of olive oil
4 cloves of garlic or 1 tablespoon garlic powder
2 red peppers, sliced
1 tablespoon lemon juice
2 tablespoons Parmesan cheese
Directions:
In a saucepan, cook broccoli in boiling water until tender, which will take about 5 minutes. Drain the water. In a skillet, heat the olive oil over medium heat and add garlic, peppers, and the broccoli. Sauté for 5 minutes or until tender. Pour into a bowl and sprinkle lemon juice and parmesan cheese on the top.
Tomato Basil Sprout Sandwich
For the veggie sandwich lovers out there!
Ingredients:
1 tomato, sliced
Few leaves of fresh basil
1 avocado, sliced
Lettuce or spinach leaves
Alfalfa sprouts
Swiss cheese
Mustard
Mayonnaise
Healthy bread
Directions:
Toast your bread (if you desire). On a piece of bread, layer slices of tomato, avocado slices, cheese, basil, lettuce, alfalfa sprouts, and sprinkle on some pepper. Spread some mayonnaise on the other slice of bread and add some mustard to your liking. Combine and enjoy!
There are so many wonderful ways to eat vegetables. The key is to just start trying various recipes to see what you and your family like. You can also ask your family or friends what their favorite vegetable recipes are and give them a try. Have fun with your vegetables!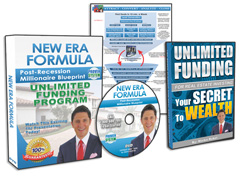 Request FREE Funding Kit and Discover How To Legally Bypass Banks And Gain Direct Access To "No-Credit-Required" Funding You Can Use To Achieve Your Financial Freedom... Start Now!