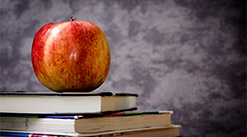 How do you stay competitive in the real estate industry? Smart and successful investors know that they must be vigilant trend spotters and amateur economists in order to keep margins high.
Keeping tabs on home trends and local market values helps, but won't help you progress to the next level. Just like in any other career path, a little extra education in real estate can go a long way in becoming a more efficient and productive professional while securing higher returns on your investments.
There's no need to take on a full load of coursework – there are plenty of options available for real estate investors to continue their education in the field, with a reasonable level of commitment.
Books
New reading material on real estate strategies, investment and economics should be considered required reading for anyone interested in real estate as a profession. My book, Invest in Real Estate Without Banks, is a fantastic starting point for anyone looking to break into the investing world with limited funds. The vast majority of such books can be found online as downloadable eBooks, formatted for e-readers and tablets, or even recorded audiobooks you can listen to on your commute. There's literally no excuse not to fit in some daily reading for the benefit of your investing career!
Online Courses
If you believe in or idolize the work of a particularly famous and successful real estate investor, why not see if they offer educational materials on their website? Often, you may have to fork over a hefty fee before learning their ways. After all, it's another stream of income for that investor. Carefully study up on the pros, cons, and potential professional benefits of any online course program prior to signing up. If after reading the course descriptions, you don't feel as if the lessons would help you achieve higher returns, it's probably not the right program for your personal career needs right now.
Certifications
While a degree certification is nowhere near a requirement for real estate investors, there are many specialty certificates offered that may be of some use to specialized professionals. CCIM is one of the most reputable organizations providing education to real estate investors, specifically in the commercial space. You can become a Certified Investor Agent Specialist™ (CIAS) to close deals with other investors. Another popular program among investors is the state real estate license, which will enrich your skills and credibility in the space.
---
When it comes down to it, many of the trends and fluctuations in the real estate market can be self-studied. However, it never hurts to learn new methods of studying and deriving information from this ever-changing industry. Continuing your education will up your credibility in the field, while keeping your mind sharp and fresh for whatever new real estate challenges come your way.
Looking for some of the best education on how to begin making money with real estate investments, right now? Be sure to check out the Marko Rubel sample educational material available on the website free of charge.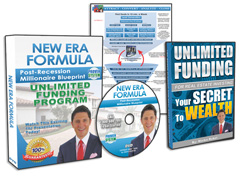 Request FREE Funding Kit and Discover How To Legally Bypass Banks And Gain Direct Access To "No-Credit-Required" Funding You Can Use To Achieve Your Financial Freedom... Start Now!