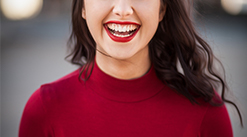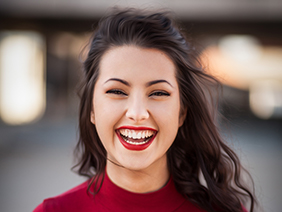 A lot is going on in the world each day, and if you're not careful, you could fall prey to getting caught up in the negative things going on. I mean, just watching the nightly news can cause you to go from a joyous mood to a somber mood if you don't keep your mindset in check.
Every day, we have a lot of choices we can make, and one of the most important decisions is choosing to be happy. Decide every morning when you wake up that no matter what you experience, no matter what you hear, and no matter what others are doing or not doing, adjust your happiness dial to "happy" anyway.
Is It That Easy?
Maybe feeling happy 24/7 is a lofty goal, but if you shoot for that, you'll most likely get to experience a certain level of joy more often than if you didn't set the bar high. Now, it's not always easy to feel happy when you're faced with the trials and tribulations of life, but if you train your mindset to look for the silver lining in every situation, you'll undoubtedly suffer less and celebrate more.
Here are some practical tips that can help you experience more happiness consistently:
Connect With Others
Meaningful connections with others make a difference in their lives and your life. Happiness researchers state that a primary ingredient for happiness is meaningful connections with others. This could be your family, friends, co-workers, or others. When others feel supported, they feel better; happier. They feel as if they fit and are loved unconditionally. And, when you're the person offering that support, you feel better too. So, each day, take time to strengthen your connections with others and build new connections.
Help Others
Giving to others benefits not only them but also us. Haven't you ever helped someone out and felt super good about yourself as a result? Caring about and helping others is a fundamental component of our happiness. Therefore, each day take some time to think about who you can help. Who can you connect with? Who can you give some time, attention, encouragement, money, etc. to? In what ways can you serve humanity? Do this consistently, and you'll feel happier.
Be Mindful
If you can walk through your days being mindful of the all the good things in your life or appreciating the beauty in your life, you'll just feel happier. You've heard the phrase, "Stop and smell the roses," I'm sure. This means to take time to slow down and appreciate the people around you, the experiences you're having, and the beauty of life in general. Really take some time to count your blessings each day, paying attention to life as you actually live it, rather than get lost in the past or present. Be mindful and appreciate the now.
Try New Things
If you're doing the same things day after day, you're likely to get bored or restless, and those feelings don't feel the greatest. To give your happiness level a boost, make the intent to try new things consistently. Learn a new skill or take up a new hobby. Experience something you've never experienced before. Make a list of things you want to learn and go after them. Create new goals personally and professionally. By stepping out of your comfort zone regularly, you're more apt to feel alive, energized, and happier.
Learn How To Bounce Back
Life will throw curve balls our way, but if we learn how to bounce back even stronger, we'll be able to have more happy days. How do you respond when things don't go as planned? When you experience high levels of stress or loss? Know that you can learn to react in ways where you're more apt to learn valuable lessons from such experiences, rather than allowing them to knock you down. You adopt an optimistic attitude, believing that you can bounce back stronger, wiser, and happier.
Accept Who You Are
Acceptance of who you are will surely be a factor in your happiness level. It's easy to compare yourself to others, but this will likely cause you to feel inadequate or frustrated. Instead, accept yourself for who you are, where you are on your journey. Be kind to yourself and permit yourself to be not perfect. After all, life is more about progress than perfection, so cut yourself some slack and practice self-love and acceptance daily.
Remember the song, "Don't Worry, Be Happy" by Bobby McFerrin? He sings, "In every life, we have some trouble, but when you worry you make it double. Don't worry, be happy." Here's a simple tune that we can carry each day, experiencing more sunshine in our lives and smiling a whole lot more.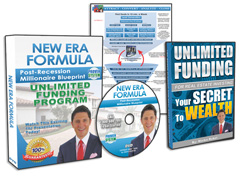 Request FREE Funding Kit and Discover How To Legally Bypass Banks And Gain Direct Access To "No-Credit-Required" Funding You Can Use To Achieve Your Financial Freedom... Start Now!