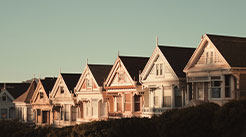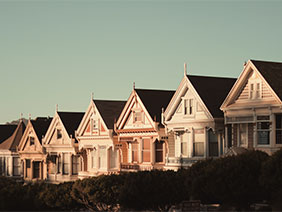 If you are a real estate investor, you've probably had people come up and ask you if it's really possible to buy real estate with no money down. They probably want to know if it's for real or it's just another scam. Or they may wonder if they can really purchase a home if they have poor credit.
I know I've been asked this various times throughout my real estate investing career and I always tell them yes, it really is possible to purchase real estate with no money down. In fact, many people have become wealthy doing just this.
Bypass The Banks
If you know anything about me, then you know that I teach my students how they can invest in real estate without having to go to the bank to get financing. This is something I teach this in my book "How To Invest In Real Estate Without Banks".! They never have to contend with conventional lenders again. They don't even have to have their credit score run in order to build their real estate investment portfolio.
And, it's not just me either. There are various strategies to buy a home with no money down. My preferred method is our Niche2Wealth strategy, which I believe is the best strategy out there. If you're looking to build your wealth faster than the more traditional real estate investment strategies, then you'll want to learn more about this.
We're After Financial Freedom
I believe most people that invest in real estate are looking to become financially free so that they don't have to work at a job that they don't care for. Or maybe they just want to retire early and have the freedom to do whatever they want, when they want. I love to work with people because through the years I have developed key strategies and formulas to help people be able to do that. To help people go from investing part-time to full time. Or those that can only seem to get so far and then hit a brick wall or run out of money to invest. Or those who are over their current job have a passion to start their own business as a real estate investor.
If you're looking to purchase a home with zero money down or add to your investment portfolio that doesn't tie up your money, then be sure that you check out my book, "How To Invest In Real Estate Without Banks". Learn how you can bypass the banks and make huge profits with my Unlimited Funding Program.
I really have the heart to see people succeed and change their lives for the better on all levels. In fact, I've dedicated my life to this, offering some of the best information and resources to help them.
Are you ready to live a better life? Create more wealth for you and your family?
Great.  Keep your dream alive and keep educating yourself.  I believe in you!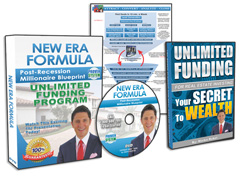 Request FREE Funding Kit and Discover How To Legally Bypass Banks And Gain Direct Access To "No-Credit-Required" Funding You Can Use To Achieve Your Financial Freedom... Start Now!