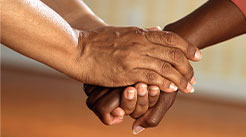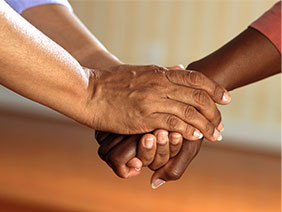 As a business owner, the way you approach relationships with your clients matters.  In fact, building and maintaining great relationships is necessary to help you grow your business into the success you're after.  Good news is that there are things you can do to maintain great relationships with your clients, as well as other people in your life.  Here are five keys to doing so:
Be Available
Your clients may need to reach you with questions, so be available to them by phone or email. When you can keep the lines of communication open, you are able to build trust with your clients. They'll know that you're there for them and genuinely interested in assisting them.
When they do reach out to you, be sure that you're truly listening to their needs and doing what you can to assist them in a timely manner.  They want to feel safe to share their concerns or feedback with you, so let them. At the same time, don't let them take advantage of your time.  Know your boundaries and be able to communicate them clearly, letting them know that while you really do want to be available to assist them, you only have so much time allotted for communication.
Go The Extra Mile
Most people will give good client service, but if you want to be remembered, give excellent client service.  Don't be afraid to go the extra mile when working with a client.  This is a trait that will get them talking to their family and friends about you. They'll be impressed and appreciate you taking the time to go above and beyond.
Be Positive
Attitude matters in and out of the business world, so if you want to maintain great relationships with your clients, approach each conversation with a positive attitude. This will certainly help them look forward to continued conversations and doing business with you.  Research indicates that positive energy affects others, so allow your positive energy to bring a light-hearted and energized spirit into each conversation.  This will certainly make a positive impact on your clients!
Build Rapport
Take the time to get to know your clients, as building rapport is extremely helpful in gaining trust. Don't be afraid to ask questions and really listen as they share with you.  Building rapport means being genuinely interested in getting to know each person on a deeper level or a meaningful level.  They want to know that you really do care about their best interests before they agree to do business with you.
Offer Gratitude
Take the time to thank your clients regularly, verbally or perhaps through a card in the mail. Let them know that you appreciate them as a person and for the working relationship that you have with them. Keep it warm and professional, extending heartfelt gratitude for their presence in your life.
Maintaining great relationships is easy when you simply know and act upon the key factors. Whether it's a working relationship or a personal relationship, use these 5 keys to cultivate and maintain a strong bond.  Both you and the others will certainly reap the benefits.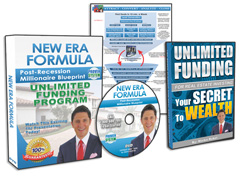 Request FREE Funding Kit and Discover How To Legally Bypass Banks And Gain Direct Access To "No-Credit-Required" Funding You Can Use To Achieve Your Financial Freedom... Start Now!