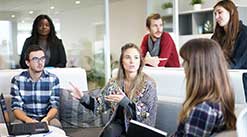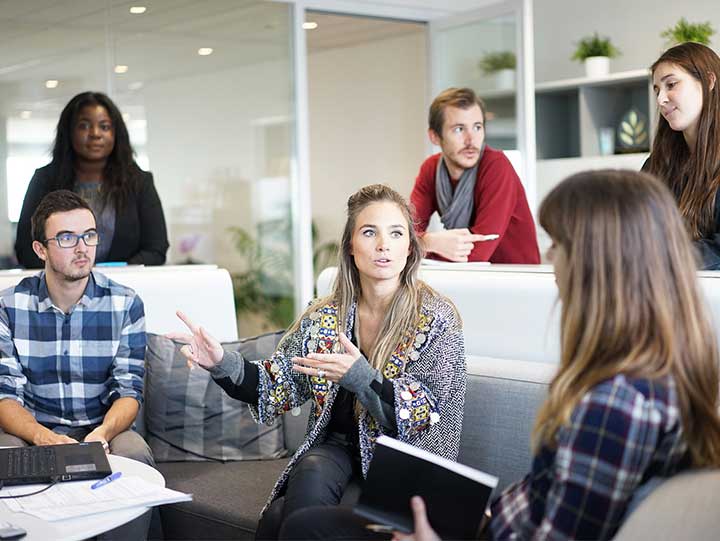 To be a successful real estate investor, it helps to be a consummate salesman, and to be a consummate salesman is to be a good to great listener. Listening is not the same thing as hearing. Hearing is all about the sounds you hear. Listening is so much more. It not only covers the sounds that you hear, it focuses on what is being said and by whom. It is all about paying attention to the story being conveyed, how it is being told with full awareness of all verbal and non-verbal cues being given. Listening is the most direct, intimate, and powerful way to connect with another person. It is the gift of attention and for the successful salesman investor, quite the gift it can be.
It is all about the principles of listening and there are a number of them, some only when you are face to face, others while only on the phone. The key is to be the listener others want to talk to. It is the ability to accurately receive and comprehend what is being conveyed and is the predominant communication skill an investor should aim to master. It is finding out the why and the what and the message being conveyed. It is not having preconceived notions but an open mind, avoiding going on the defensive, or being a know it all.
It is expressing emotional intelligence to enhance any interaction and focus, really focus, on the person talking, not on yourself. Mark Twain once remarked " if we were supposed to talk more than we listen, we would have two tongues and one ear". Said in jest, it is a point well taken. Listen to what is being said, never talk over the speaker, never interrupt, and never finish the speaker's sentences. Don't talk, listen. When the speaker is done, take a moment to pause and reflect, then you may seek a further clarification, with sound, probing questions that confirm to the speaker you have his or her focused attention.
It is of immense benefit to put the speaker at ease. Build rapport, be patient, express sympathy and understanding, focus on what is being said and how it is being expressed. Be empathetic. Be impartial, never express an unsolicited negative opinion or show irritation with what or how a story is being told. Do not be confrontational or express any personal prejudice. Be mindful of what you say and how you say it.
A good listener knows how to get the full picture, not just superficial snippets. They develop the ability to listen for ideas not just words. Tone and volume matter, as do non- verbal communications when face to face. It is more than helpful to be able to process the speaker's gestures, facial expressions, eye movements, and body language, all with focused attentiveness. It pays to "listen" with your eyes as well as your ears as gestures and body language often reveal more than words do.
When face to face, eye contact, like a firm handshake, sets the table for success. It tells the communicator you are paying attention, that you are focused on them and fully engaged with their interests in mind. That you care. Consummate salesmen sell by listening. The recognized technique is called "active listening". It involves listening to the source, understanding what is being conveyed, and responding in a brief and always pleasant, non-threatening, non-confrontational summary of what was just conveyed, paraphrased in such a manner as to build rapport and convey empathy, understanding, and respect. This summarizing of what has been conveyed with paraphrased concise bullet points confirms you are both on the same page and you are a worthy listener, further cementing the budding relationship. Part of active listening is the timely and effective ability to ask probing and appropriate follow up questions to draw out more information. By actively listening, the investor recognizes the speaker's pain and needs and become his or her white knight to solve their problems and satisfy their needs.
It is listening to the message, understanding and correctly interpreting it, evaluating the message, then empathetically reacting to it. It is timely waiting your turn to speak, never interrupting or one upping the speaker, jumping in to offer unsolicited advice, or worse yet, making it about you, not them. By paraphrasing what you just listened to, in your own words, in a brief summary fashion, you build rapport and create an environment that allows you to solve their pain to the mutual benefit of both of you. It is placing yourself in the other person's shoes. It is viewing their position from their perspective and tailoring your response to the mutual advantage of both the communicator and you, the recipient, of the message or communication.
Successful investor salesmanship demands conscious practice. It demands active listening.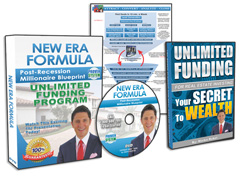 Request FREE Funding Kit and Discover How To Legally Bypass Banks And Gain Direct Access To "No-Credit-Required" Funding You Can Use To Achieve Your Financial Freedom... Start Now!