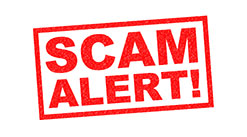 You probably don't realize just how many people fall prey to a real estate scam. From landlords to real estate agents to bankers, scammers are present in all areas of the industry and if you become a victim, you could lose serious money. While you can't know for sure if you are about to be scammed, you can look out for the tell-tale warning signs…if you know what they are.
Whether you are buying or selling a home, keep this in mind:
Don't Rush to the Finish Line
It's easy to assume that a great deal will be gone if you don't act quickly. While this may be true, rushing means you lose time to ask important questions and make sure the deal is legitimate. Often, a scammer will push the buyer or renter to agree to terms before even seeing the house or before getting an inspection. They may use scare tactics, such as saying there are already multiple offers. Don't let yourself be pushed around. If a seller or landlord is pushing you to make a rash decision, it could be a scam.
Research Who You're Working With
Never assume the person you are working with is a professional until you research their credentials. Always make sure your realtor's license is active and real, get testimonials if you can, and don't be afraid to ask questions about their experience. Just recently, a realtor whose license had expired duped more than a dozen people into writing him down payment checks. He pocketed the money. Always make sure the person is credentialed and licensed.
Question Everything
Unfortunately, it's not uncommon for sellers to try to sell a home because they have an expensive problem, such as a sinking foundation or significant water damage and mold. Even worse, they will try to pass off these problems as easily fixable. Consider asking the seller why they are selling the home, what kind of insurance claims they've made on the home, and other similar questions. Their answers may shed light on whether or not they are lying.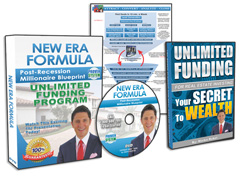 Request FREE Funding Kit and Discover How To Legally Bypass Banks And Gain Direct Access To "No-Credit-Required" Funding You Can Use To Achieve Your Financial Freedom... Start Now!