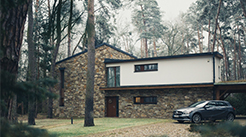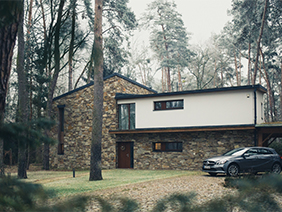 Analyzing deals is pretty important when it comes to real estate investing.  Sure, it takes some time to learn how to run the numbers, but it's not as challenging as some make it out to be. And, the more you analyze properties, the better you get at it.
Maybe you're new to the REI business.  Maybe you've been in the business for a while, but it takes you forever to analyze deals, perhaps it's driving you a bit crazy in the process trying to get every number just right.
I encourage you to take the time to study how to analyze real estate deals but don't stress yourself out.  The more you're in the field, and the more deals you work from start to finish, the faster you'll get at making that initial analysis – and the better it will be.
Know The Numbers
You've got to get the numbers down when it comes to evaluating a property. What are the things you need to know?
Market value
Property tax
Utilities, depending on who's responsible (Power, garbage, sewer)
Insurance
Vacancy rate
Repairs
Rent
Ask The Right Questions
In addition to knowing the numbers, you've got to know some things about the home and the surrounding area. Answer the following questions:
Has the home been maintained well?
What's the neighborhood like?
Is the surrounding area attractive to others?
Is it close to major routes?
Is it in solid condition?
Is it an existing rental?
What's your gut reaction when you step inside?
Has it been flooded?
Pull Comps
It doesn't take long to get on the internet and pull a few comps to see the average price homes in the area are selling for.  Look at what's sold in the past 30 to 60 days to get a feel for whether this is a good deal or not.
Know How To Estimate After Repair Value (ARV)
To analyze a deal fast, you've got to be able to estimate the ARV pretty accurately. The ARV is the estimated value of the home once repairs have been made. This number you'll get by taking the purchase price and add any renovation or repair costs to it.
So, let's say the home is listed at $100,000 and you estimate putting $10,000 renovation into it. In addition, after looking at like properties that are in very good condition, you determine the ARV to be $110,000.
If you think you can sell that home for $110,000 you'll want to know what type of offer to make on it.
There are a lot of investors who will take that ARV and plug in the 70% rule. This means that they'll be willing to pay 70% of the perceived sales price, minus repair costs. Essentially:
Cost of house = (ARV x 70%) – Repair Costs
As you can see in the example above, if you think that the home will sell for $110,000, you take the ARV ($110,000) x 70% – $10,000 repair costs = $67,000. So, if that house is for sale at $100,000, you'd offer $67,000 because that's 70% of the ARV.
Conclusion
Analyzing real estate investment deals is an art that you can get better at with practice.  Continue to read up on working the numbers and estimating renovation and repair costs. If you're not sure, you can always ask a friend or peer that is better able to estimate repair costs or go look at the property with you. The longer you're in the business, the easier it will be.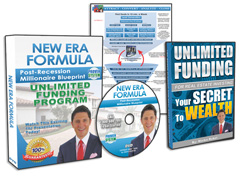 Request FREE Funding Kit and Discover How To Legally Bypass Banks And Gain Direct Access To "No-Credit-Required" Funding You Can Use To Achieve Your Financial Freedom... Start Now!