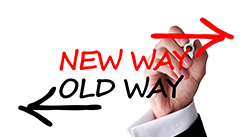 The real estate market is not quite the same in every location. In addition, it changes from time to time and swings in favor of different parties at different times. Therefore, one of the most beneficial strategies for real estate investing is the ability to adjust to changing markets. For this you need to learn the specific aspects of every type of real estate market as well as the techniques that apply to each of them.
Types of Markets
Real estate markets are described in various terms. They include:
A seller's market or a buyer's market
A hot or flat market
A rising and falling market
In a rising market, the inventory that is the number of houses on the market is low. A low inventory coupled with a high demand, automatically increases the prices of property. Sellers often take advantage of such opportunities to get their properties sold at a profitable price. A falling market on the other hand, has a good amount of inventory coupled with the falling prices of property. In this type of a market you are bound to find motivated sellers willing to sell their property soon for a negotiable price.
Thus, you realize that all the markets are characterized by the same features only that they are referred to differently. The seller's market, a hot market and a rising market all tip in favor of sellers while the others offer benefits to buyers. The inventory trends and the value of property are good indicators that help you judge the market.
Basic Tips to Adjust to all Market Conditions
First educate yourself on the local market trends.
Understand the real estate marketing trends on a larger scale – global, national, regional and specific neighborhoods.
Scrutinize thoroughly the target neighborhoods. The best way to do so is to enlist the help of an experienced real estate coach who is currently active.
Also, you should learn to interpret market indicators well.
The Ideal Real Estate Market
I have had many real estate investors ask is any real estate market can be called an ideal market. There is no market that can be called an ideal market. Different markets can be ideal for different people. For instance, a buyer's market is quite suitable for buyers as it brings in good bargains for buyers. However, a rising market tips in favor of a seller. In order to make a real estate market ideal for you, you should know how to perform under each market.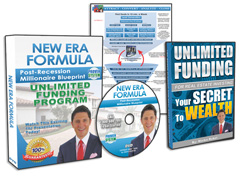 Request FREE Funding Kit and Discover How To Legally Bypass Banks And Gain Direct Access To "No-Credit-Required" Funding You Can Use To Achieve Your Financial Freedom... Start Now!