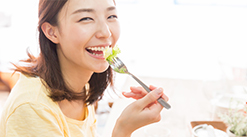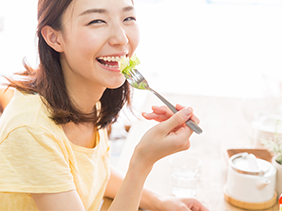 As a real estate investor, chances are you're sometimes a bit busy, making it tempting to bypass eating healthy snacks and reach for unhealthy snacks instead.  Ultimately, this can bring your energy level down quite a bit, and as you know, it's not that fun when you're feeling depleted.
This is why reaching for healthy snacks is essential, as you give your body a level of nutrition that will increase energy and boost your health.  Do yourself a huge favor and learn about some of the best snacks that you can munch on, that are packed with nutrition that'll keep you going.
Read up on the following 9 quick and healthy snacks you can grab in a moment and satisfy your cravings throughout your days in a healthy manner.
Eggs. Eggs are full of protein and quite nutritional in value. You can hard boil or fry them in healthy oil and even take them to work for a quick snack later.
Fruit. Reach for all sorts of fruits, including berries, apples, oranges, kiwi, bananas, and so on. Many convenience stores now carry fresh fruit, so if you find yourself at one eying the candy bar section, go seek out the fresh fruit instead.
Fage Greek Yogurt. It's delicious and so easy to grab and eat in under one minute.  It's good for you and is under 100 calories!
Albacore Tuna Salad. Have you seen the little tuna salad packets at the store? They're a perfect snack on the go and are under 90 calories.  You can put on some crackers for a delicious snack.
Sweet Potato Chips. If you like sweet potatoes, look for the sweet potato chips to snack on during the day.  Look for a brand that has zero trans-fat and no preservatives.
Cinnamon Apple Chips. You can munch on this organic snack that is packed with health!  Bare Fruit is a great brand, as the apples and cinnamon are both organic.  These are easy to take with you anywhere.
Almond Butter Squeeze Packs. Barney Butter squeeze packs have the delicious taste of almond butter in a little package that fits nicely in your purse or pocket.  They are under 90 calories per pack so that you can enjoy a great snack without a bunch of extra calories.
Nuts. A handful of nuts can help curb your hunger pangs and give you a great big boost of energy.
Whole-grain cereal. Purchase a variety of whole-grain cereals and put some in a plastic baggie to take to work, the big game, or anywhere. You can mix and match if you'd like.
Go ahead and try these 9 quick and easy healthy snacks for the moments when you need to satiate a hunger pang.  Taking care of yourself physically is well worth the effort, and you'll feel good about yourself as you commit to doing so.
(Talk to your doctor and/or healthcare professional before you start any type of new eating regimen or diet programs. The content and information on this webpage are for informational use only and should be carefully considered by the user.)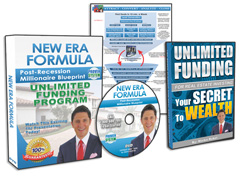 Request FREE Funding Kit and Discover How To Legally Bypass Banks And Gain Direct Access To "No-Credit-Required" Funding You Can Use To Achieve Your Financial Freedom... Start Now!