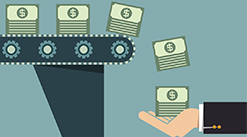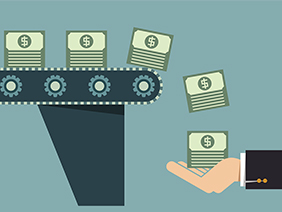 If your aim as a real estate investor is to grow wealth, then you must learn to either master marketing yourself or hire a marketing professional. When you're looking for homes that are below market value, the name of the game is getting a stream of motivated sellers calling you consistently.
As with any business, marketing is critical. Good news is that in any industry, there are tips, techniques, and strategies for excelling in marketing. For the real estate industry, there are techniques for doing just that – getting your services in front of your target niche.
Need to hear from motivated sellers? Here are 7 general tips to achieve this:
Post on online classified websites
Posting your services on free online classified websites is a must. You'll generate some good leads this way, as there are sellers out there who are in circumstances where they need to sell quickly, yet they don't want to go through a realtor. Get your ads out there with a great headline that reads, "We buy houses" or "Sell Your House In 7 Days", or something catchy like that. Keep your ads updated, automating them if you can.
Get expired MLS listings
Those homes that are expiring from the MLS are probably owned by sellers who are motivated to sell. Do what you can to network with a realtor who is willing to get you expired lists, with you offering to give them either a fixed fee per property that you close on or future referrals of sellers who you pass up. I have an in-depth manual on this included with our ProfitGrabber software.
Flyers
Create a marketing flyer with pull off tabs that have your phone number. Post those flyers every place you can in your area, including grocery stores, convenience stores, the unemployment office, or any other bulletin board you think gets plenty of views. Before you post the flyer, rip off one or two tabs so others will be more apt to pull one. It seems as if people have to be the first, they'll hesitate. Also, post your number on the flyer itself, just in case all the tabs get pulled.
Bandit Signs
Bandit signs are a great way to catch someone's attention, as they are usually bright yellow with bold lettering. You've probably seen bandit signs before with something like, "We buy houses" or "Near foreclosure?" in bold lettering. Keep in mind that in many metropolitan areas, they are illegal. Check with your compliance officer before using this marketing tactic.
Business cards
Get lots of business cards so you can pass them out consistently. Hand them to acquaintances, leave them with your tip at restaurants (with a good tip), and be sure to give one to your mail carrier, as they may see vacant properties along their route and pass that information onto you. Many establishments allow business owners to leave their business card or post it to their bulletin board. You can also have them made into magnets to give away. You never know who's going to take your card and save it for a day when they need to sell their home quickly.
Direct mail
You'll want to spend quite a bit of time creating mailers and sending them out. Do your best at getting expired, withdrawn, and canceled lists and targeting those niches. You can use postcards or yellow letters, seeing which one you get better responses with. Direct mail marketing can certainly get you a stream of motivated sellers calling you when done correctly.
Call FSBOs
Check the FSBO ads daily and give them a call. This is a great way to get leads, and even if the sellers aren't interested at the moment, they might just give you a call down the road if they become highly motivated to sell.
Getting motivated sellers on the phone is definitely one of your primary objectives as a real estate investor. Take these tips into consideration as you continue to fine tune your marketing strategy, building strategic marketing campaigns that open plenty of doors for you.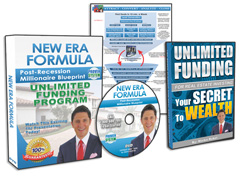 Request FREE Funding Kit and Discover How To Legally Bypass Banks And Gain Direct Access To "No-Credit-Required" Funding You Can Use To Achieve Your Financial Freedom... Start Now!