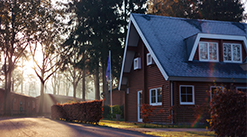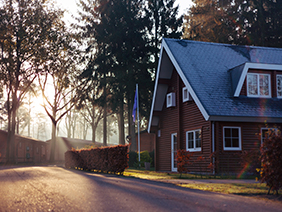 If you've been looking for a way to get out of the 9-to-5 workforce, real estate investing can undoubtedly be your ticket out.  After all, if you're trading your time for money, you're actually limited because of the number of hours you can work in one day. With real estate investing, you're not limited to a certain amount of income per hour, which means the sky's the limit when it comes to earning potential.
Investing in pre-foreclosures is an excellent way to create cash flow and build up your bank account. The following are four reasons why you should target pre-foreclosures to invest in:
Less money up front
A home that is in pre-foreclosure means that the owners have fallen behind on payments and the bank is likely trying to negotiate with them to bring their current balance up to date.  The bank does not want the home to fall into bankruptcy, as they'll likely lose money if it does.  While the house is in pre-foreclosure, you may be able to work with the sellers and bring their mortgage up to date, and then you assume the loan 'Subject To.'  They sign the deed over to you and you in turn, provide new tenants a lease to own option.  This way of investing requires less money from you upfront.
Pre-foreclosures are a niche that is well-defined
When you target pre-foreclosures, you're honing in on a well-defined niche. This means you're not scattered going after all sorts of different niches, perhaps losing focus.  When you're laser-focused on pre-foreclosures, you can then direct your marketing campaigns toward just these types of homes, often landing more deals.
There's no credit check
When you target pre-foreclosures and buy the home using my Unlimited Funding Strategy, you won't have to worry about the banks doing a credit check on you.  As you move forward purchasing the home 'Subject To,' the mortgage loan never even goes into your name. So if your credit is lower than you'd like, no need to worry about being denied a loan.
You run into highly motivated sellers
Homeowners in pre-foreclosure are usually quite motivated to sell their home quickly. Often, they're going through a challenging time and just can't make the payments on their home. They don't want to go into foreclosure, so they're motivated to agree to you coming in and purchasing their home 'Subject To.'  You certainly want motivated sellers who are willing to wheel and deal at a discounted rate.
Continue learning about and targeting pre-foreclosure homes.  As a real estate investor, knowing where to put your time and money is essential. I teach my students to focus other lists first, but it depends on your local market conditions. Generally, I do not have students put their first marketing dollars towards foreclosures, but I do have them add it their marketing if their budget is large enough.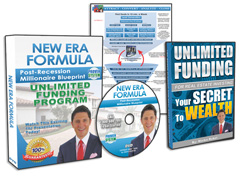 Request FREE Funding Kit and Discover How To Legally Bypass Banks And Gain Direct Access To "No-Credit-Required" Funding You Can Use To Achieve Your Financial Freedom... Start Now!