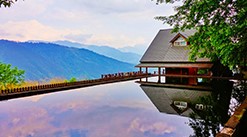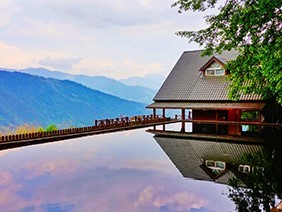 Successful real estate investors tend to have various traits in common. As an investor, the more you can learn and mimic the greats, the more likely you'll be a successful investor as well. Think about some of the most successful real estate investors. What makes them unique? What makes them different? Successful?
What are some traits that are common among many successful professionals?
Whether it's real estate or another business, paying attention to key characteristics or traits of those who are highly successful will serve you well. To get you started, here are 5 qualities that are common among some of the most successful real estate investors:
1.  Problem-solver
Successful real estate investors tend to be entrepreneurs, creating solutions to problems in the real estate industry. They're the ones that create businesses out of their solutions, taking a dollar and making five so-to-speak. Think about all the people that have created a solution to a problem and made a lot of money in doing so. As a real estate investor, aim to have that entrepreneurial spirit that is always on the watch for creating solutions for motivated sellers.
2.  Patience
Successful real estate investors are patient. They don't rush into deals or operate on the basis of greed or fear. They're steady, able to hold off until they know timing is right. They trust that patience will equal leads and profits for them.
3.  Create value
Successful investors are great at finding deals and creating value. The more value you create, the more money you make.
4.  Leverage
Successful real estate investors are great at leveraging other people's money. Using our Niche2Wealth strategy for investing, you don't have to use your own money to buy homes. Instead, you use the existing loan to purchase the house, have the deed signed over, and then lease that home to a buyer who will rent it until they secure their own funding. Using other people's money is the best way to buy homes and grow your wealth at the same time.
5.  Learn the Ropes
Fantastic real estate investors take the time to learn the ropes. They read books, enroll in classes or seminars, attend live events, and so on. If they don't know how to do something, they ask around until they find someone who can help them out. They put forth the effort to learn the investing business inside and out, which can be quite advantageous.
What's great about all these traits is that you can work toward modeling them so that you can be a successful real estate investor too. Some traits may come easy and others you'll have to be patient and work toward, but the point is that you can consistently work toward embodying these traits. And, as you do, just watch how you grow your business.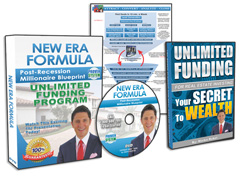 Request FREE Funding Kit and Discover How To Legally Bypass Banks And Gain Direct Access To "No-Credit-Required" Funding You Can Use To Achieve Your Financial Freedom... Start Now!