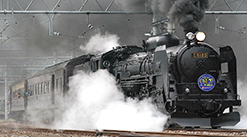 Intention is one thing, but intention alone won't manifest your investing goals. Intention is defined as a "mental state that represents a commitment to carrying out an action or actions in the future."[1]  Don't get me wrong; intentions are necessary and helpful. However, as solely a mental state, it's a noun, and to manifest your investing goals, you must move from a mental state to an action state.
Action means you're moving forward. You've got momentum. You're doing little things regularly to edge your way to accomplishing a goal. When it comes to real estate investing, momentum is a large key toward becoming the successful investor you desire to be.
Today, I'm going to share with you 4 significant keys to keeping momentum going toward your investing goals, as well as other goals you may have for your life. Take them seriously and watch how much faster you begin to manifest your goals.
Key #1: Practice daily visualization
Your first key toward keeping momentum going is to take a little bit of time each day to visualize what you want. Now, you may be tempted to think sitting around visualizing isn't you "doing" anything, but the truth is that keeping your goals in the forefront of your mind keeps momentum going. It keeps you focused, and sets in motion things that need to occur to land that investment deal!  Talk to some of the best professional athletes and they'll tell you that they believe in the power of visualization and utilize it often. They see themselves winning. They feel the thrill of it all while they're watching it in their mind. You too, can use the power of visualization to see your goals manifesting. See that house you've got your eye on. See that huge check in your hands, and you making a deposit into the bank. See yourself at the closing. Be as detailed as you like!
Key #2: Simplify your life
Listen, goals are important, but if you've got 20 different plates spinning in the air, you're not going to be able to keep all 20 spinning for long.  If real estate investing is important to you, then make sure that you're simplifying your life so that you've got some time to invest in the business. If you're an over-achiever, you may have the tendency to bite off more than you can chew. Do a life inventory. Create a "not-to-do" list, and stop doing those things that are time wasters. I'm not saying don't have goals, because goals are necessary. I'm saying keep it simple. When you can simplify your personal and business life, you'll have more energy and focus to keep momentum going toward the goals that you desire the most.
Key #3: Get a mentor
Whatever your goals are, bet and believe someone has already accomplished them. So, instead of trying to do it all on your own, seek those who've gone before you and mastered what you need to master. Give yourself permission to get a mentor, attend seminars, purchase the books, and so on. Make a commitment to learn something every day toward becoming a better real estate marketer. Watch videos, listen to podcasts, and meet up with others in the field who are experiencing success. This will keep momentum moving in a big way.
Key #4: Use the 5 Second Rule
Momentum will get going when you begin visualizing, simplifying, and learning, but without action, it'll be like a faucet drip. Slow, and annoying. Now, to really get momentum flowing like a mighty river, you've got to ACT.  A great way to learn how to take action consistently is to use the 5 Second Rule.
When something pops into your mind regarding doing something toward your goal, you have 5 seconds to act on that thought or most likely the thought will vanish and you'll have missed a great opportunity to add momentum.  Ever get a thought like, "I should call so-and-so and meet him for coffee. Ask him about his business." or "Maybe I should sign up for that webinar."? Those types of thoughts will come, and if you can make it a habit to act on those thoughts within 5 seconds, you'll be creating massive momentum. You'll become a creature of habit that ACTS, and begin to really see your business take a whole new shape. Use the 5 second rule as you work toward achieving your real estate goals.
Use these keys to keep the momentum going in your life. To stay in the same spot for too long can become counterproductive. However, even if you're just inching along, every inch gets you closer to your goal.
[1] https://en.wikipedia.org/wiki/Intention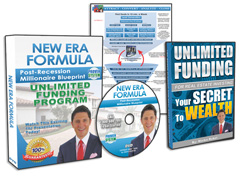 Request FREE Funding Kit and Discover How To Legally Bypass Banks And Gain Direct Access To "No-Credit-Required" Funding You Can Use To Achieve Your Financial Freedom... Start Now!