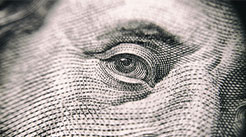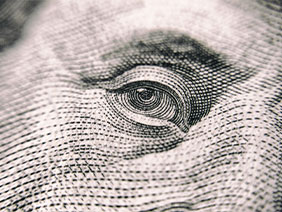 Many people dream about being a millionaire, wondering just how different life would be for them. Yet, in reality, they may be thinking it could never happen to them. Most people envision millionaires as individuals born into money, famous movie stars, or professional athletes. They may not realize that there are plenty of millionaires around that aren't flaunting their money – and they're enjoying a lucrative life!
Becoming a millionaire is not limited to certain careers or family names. There's not a bunch of "secrets to becoming a millionaire" either. There are, however, things you can learn about millionaires, which can help you while you're on your own journey toward enjoying more financial freedom.
Let's look at three characteristics of many millionaires:
They Believe in Themselves
Successful individuals are constantly bettering themselves. They are not afraid to invest time, energy, and money to help improve themselves. Society and technology are constantly changing and growing. Millionaires are aware that in order to keep up with the ever-changing world, they too must be knowledgeable of the latest trends in their industry. Reading self-help books, staying abreast on the latest business trends, attending workshops, and listening to podcasts are several methods to broaden your knowledge. One does not have to be a genius to become a millionaire, but one must always be willing to continue to learn.
They Have Passion
Millionaires are no strangers to having passion about what they do. Some simply enjoy making a sizeable amount of income and others simply love the kind of work they're doing. There's also those that enjoy both, like me. If you're a real estate investor interested in creating more wealth, stoke the fires of passion in your soul when it comes to working your business. If the passion meter gets low, find ways to rev it up. That might mean listening to podcasts or reading books about REI. Or, it could be attending a seminar that helps you hone your entrepreneur or REI skills. Keep that passion soaring.
They Have a Well-Defined Plan
Millionaires typically have come to realize that to achieve the level of wealth they're after, they must create well-defined goals and steps toward achieving them. Do you have your short and long-term goals defined and written down? Do you have avenues in mind that will help you build your wealth? If you're looking to increase your wealth in real estate, have you begun mapping out the plan? Well-defined plans and action steps will certainly help you in achieving the level of success you're after.
A million dollars is simply one million-dollar bills. Being a millionaire begins first with your attitude, so align with a millionaire mindset if this is your goal. Also, take these three traits into consideration as you move toward wealth. Believe in yourself, keep your passion level high, and have a well-defined plan. You deserve to have the kind of life – and income level – that you desire.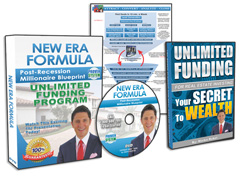 Request FREE Funding Kit and Discover How To Legally Bypass Banks And Gain Direct Access To "No-Credit-Required" Funding You Can Use To Achieve Your Financial Freedom... Start Now!