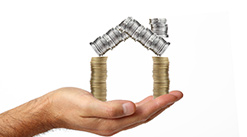 In today's market, the housing industry is ripe with bidding wars. Homes are being swept off the market in mere days and, according to Redfin, half of homes in the past few months sold had multiple offers. This means that if you're on the hunt for an investment property, you have a good chance of ending up in a bidding war. Luckily for you, we're here to share tips on how to win that bidding war:
1. Be Financially Prepared
Before you even begin to house hunt, take a look at the homeowner's financing, check for creative real estate opportunities, and determine how much cash you can put down. This is very attractive to sellers, as it shows you are ready to make a move.
2. Don't Hesitate
When you see a home you like, make a competitive offer. Don't wait around. If you wait, the home may be gone. If you make an unattractive offer, the seller may be offended and not make a counter offer.
3. Do a Pre-inspection
Make a cleaner offer by having an inspection done before making an offer. While this could mean you lose a few hundred bucks, it can make the difference in a competitive market.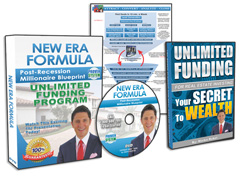 Request FREE Funding Kit and Discover How To Legally Bypass Banks And Gain Direct Access To "No-Credit-Required" Funding You Can Use To Achieve Your Financial Freedom... Start Now!