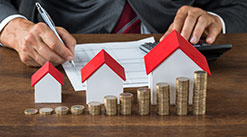 When real estate investors are first getting started, they often don't realize that property taxes are one of the biggest fixed costs they should consider. In fact, after your mortgage payment, property taxes can be the second biggest cost, affecting your cash flow and potential income. This means that when you are on the hunt for a property, it's important to determine what property taxes you'll be paying and how high they are as opposed to other markets.
RealtyTrac just released for the first time a study that reveals the property tax rates across the country, focusing on t lowest rates. In order to determine this data, RealtyTrac looked at the average property taxes paid and the effective tax rate.
And here are the 10 best markets for property taxes:
10. Lafayette Parish, Louisiana
9. St. Louis City, Missouri
8. Mesa County, Colorado
7. Morgan County, Alabama
6. Montgomery County, Alabama
5. Davidson County, North Carolina
4. Terrebonne Parish, Louisiana
3. Hardin County, Kentucky
2. Baldwin County, Alabama
1. Sussex County, Delaware
Sussex County in Delaware is the best market for low property taxes, with an average rate of $652 in 2015 and a tax rate of 0.23%! For real estate investors looking for properties in a market outside of their neighborhood, or who are willing to look across the country, consider this data and factor in property taxes. This could make the difference between a great cash flow and a money pit.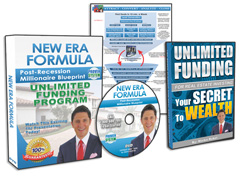 Request FREE Funding Kit and Discover How To Legally Bypass Banks And Gain Direct Access To "No-Credit-Required" Funding You Can Use To Achieve Your Financial Freedom... Start Now!