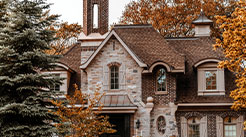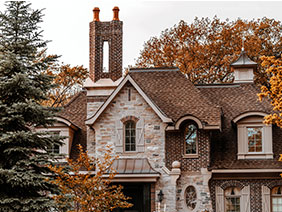 As a real estate investor, having a variety of investing tools to hang on your tool belt can be beneficial. Some investors enjoy having a variety of rental investments to diversify their portfolio. I am all for this, but let me explain why you should add 'Subject To' deals to your investing tool belt more than any other investing strategy.
What Does 'Subject To' Mean?
To purchase property 'Subject To' means that you buy the home 'subject to' the existing financing. This means that the seller's financing remains intact and you simply take over the payments. You also get the deed to the home and record it, assuring you as primary owner of the home. Then, the ideal scenario is that you get tenants in there with a lease to purchase agreement.
Benefits of 'Subject To' Deals
Pay less for the home. Motivated sellers want to sell their home quickly. They may be heading toward foreclosure, need to relocate ASAP, or have some other reason they must offload the home fast. Because they are so motivated to sell fast, they're more likely to sell the home for a discounted price, giving the buyer a great deal.
Fast closing. Both sellers and buyers love the benefit of being able to close lightning fast. If you purchase a home the more traditional way, the average closing time is usually two weeks to two months. With a 'Subject To' deal, you can close in as little as a week.
Zero money down. When you're buying 'Subject To', you don't need any money down to purchase the home. This is because the existing loan stays in place. The only thing that's being affected in the beginning is deed, in which the seller releases it to the buyer.
Credit not affected. Since you'll be purchasing 'Subject To' the existing financing, you won't need financing. Thus, you won't have to have your credit checked for a loan. So, if your credit is on the lower end, there's no problem because you're not asking for a mortgage loan.
You can own more investments. Because you're not using your credit or money, you have the opportunity to purchase more rental investments. This means you will have more cash flow and a bigger cash stockpile for the kind of lifestyle you desire.
I'm passionate about teaching on 'Subject To' real estate deals because I've had so much success with them over the years – as well as my students! Of course, there are other strategies for purchasing real estate for investments, but I believe 'Subject To' deals are one of the most beneficial routes for building income quickly.
If you haven't started your real estate investing career yet, check out our Foreclosure Mastery courses, as they will teach you about 'Subject To' deals in depth, as well as other home buying strategies you can use in any real estate market. The opportunity is there, so get started today!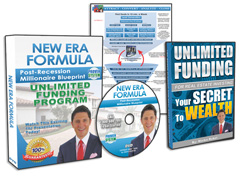 Request FREE Funding Kit and Discover How To Legally Bypass Banks And Gain Direct Access To "No-Credit-Required" Funding You Can Use To Achieve Your Financial Freedom... Start Now!