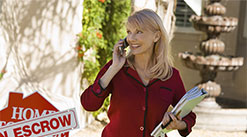 Real estate is a business of investments and relationships. That's why it makes total sense for a real estate investor to utilize Realtors. While a growing population of investors choose to get their own real estate license, this takes time that will cut into your investing activities. Additionally, Realtors are often used to helping regular home buyers buy a single home. They are always looking for more clients, and a fast-paced investor like you may be their perfect match.
Finding a real estate agent that is willing to learn and work with an investor can take some effort, but when you do, the sparks will fly! Read on to learn about a few ways you can benefit from adding an investor-friendly Realtor to your core team.
Market Knowledge
When you are an entrepreneur and an investor, much of your work will be done on a solo basis. It never hurts to have someone your trust check your work occasionally. One thing you can know for sure about a Realtor is that they have their finger on the pulse of the local real estate market. Not only will they be in touch with market values and prices, they'll also have access to tons of prospective buyers. Agents are constantly looking around for new deals to list, making them a great connection for any real estate investor to have.
Delegation
To quickly diversify your portfolio and start seeing returns, you will need to plan for a fairly high volume of investments with specific desired margins. To make it happen, a great investor will learn to delegate some of their work to others. Having a Realtor on your core team can lighten your workload and set the foundation for an efficient and profitable investing career. Likewise, being connected to you will open up new business opportunities for the agent.
Vital Experience
Many Realtors have been on several sides of the business during their career, having bought or flipped their own properties in the past. They can teach investors a lot about how the market works. However, many real estate agents may also lack training on more risky types of investments that you might be interested in. Keeping an agent as a colleague can not only fill the gaps in your real estate education, but can also create an opportunity for you both to learn together.
Bargain Hunting
As a local insider, your Realtor friend will know where all the best property deals are in your area, perhaps even a few that aren't public knowledge. They may also have networking connections that you are lacking in, which can lead to more outstanding deals over time. So, if you are looking for investment properties with the best value, teaming up with a Realtor can be extremely beneficial.
---
Just as a real estate agent can help you out in many ways, you as an investor can also help bring some serious income to a Realtor. It's a symbiotic relationship that just makes sense. Start networking now to find your ideal, investor-friendly real estate agent in time for your next project.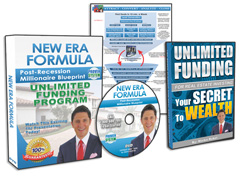 Request FREE Funding Kit and Discover How To Legally Bypass Banks And Gain Direct Access To "No-Credit-Required" Funding You Can Use To Achieve Your Financial Freedom... Start Now!