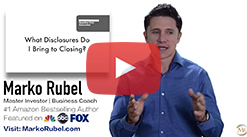 Today's Question is: What Disclosures do you Bring to the title company when you're closing?
Now first of all any disclosure that is required by your State Statue to be provided, you have to bring those disclosures. And be careful because each state varies greatly in which disclosure they require. For example California has a specific earth quake disclosure, and an airport noise disclosure. In Arizona there's a pool disclosure. – Whatever specific disclosures your state requires, make sure to bring those to closing.
Now on top of that you need our disclosures! And there are two of them. The first is the "Do Not Sell" disclosure. You especially need this if you are buying a house "Subject To" or using any of my Unlimited Funding Strategies.
The second disclosure you absolutely need is the "Statement of Understand" disclosure. This one is important is you're buying a property at a huge discount, (which you know we do!) it protects you from a lot of liabilities.
Understand all of the different types of disclosures is paramount to your real estate investing success.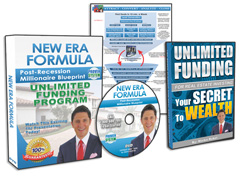 Request FREE Funding Kit and Discover How To Legally Bypass Banks And Gain Direct Access To "No-Credit-Required" Funding You Can Use To Achieve Your Financial Freedom... Start Now!