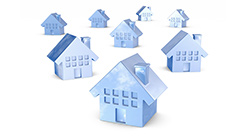 Summer is an immensely popular time for home buyers to hit the streets in search of their perfect property.
Why? Because it's a great time of year for transitions. Kids and college students are out of school and there's lots of real estate activity, from renting to buying to flipping distressed properties.
As a real estate investor, your job is to score bargains ahead of time, then ensure that your portfolio is ready to show for the summer. If you hold a property that checks off all the boxes on someone's "dream home" wish list, you'll be a happy investor, enjoying a very high return on your investment!
Below are a few perks or amenities you may want to seek out when hunting for your next investment.
Suburban Lifestyle
With property prices and rents increasing more than ever in the big metropolitan areas, many more people will be eyeing their first suburban home this summer.
When you think of suburbs, you can even go broader than that and try to focus on other states or regions where people may be moving to escape high costs. For example, many Californians are moving to states like Nevada and Texas for more affordable home prices and a small sacrifice in lifestyle. Your job as a cutting-edge real estate investor is to know where people are moving, even before they do!
Rentals
At the current moment, the number of people renting homes is at an all-time high. Mean incomes are down which means that people who would typically be homebuyers are too short on cash. Mortgage applications are declining along with homeownership at large – that means it might be time to hold your hand.
Don't lose out on income while waiting for homebuyer confidence to increase. If it fits your real estate investing strategy, hold your investments this year and get them prepared to use as rentals starting this summer. A short lease option with enough monetary return to cover any necessary expenses will help you sell the rental property at a more opportune time.
Red Flag Trends
Not every real estate market trend is something positive to capitalize on. Sometimes, they're things to avoid completely. Maximize your returns this summer by avoiding a few things in particular.
Construction costs are projected to be at an all-time high this summer, especially in hotter climates. Though I never recommend doing extensive renovations on properties before selling, I want to reiterate that the summer months are a particularly bad time to do this.
Summer is also the time when unwanted visitors tend to proliferate in existing properties. Make extra sure that the properties you're looking at are free of pests as well as molds and mildew from the spring rains. Depending on how long the house has been on the market, you may be surprised what is hidden beneath the surface of your prospective investment!
No matter what you do this summer to move your real estate career forward, remember to use good judgment in estimating the time and out-of-pocket spending you'll be responsible for. Any time of year is a good time to buy property when you have the right skills and mindset.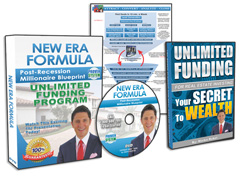 Request FREE Funding Kit and Discover How To Legally Bypass Banks And Gain Direct Access To "No-Credit-Required" Funding You Can Use To Achieve Your Financial Freedom... Start Now!