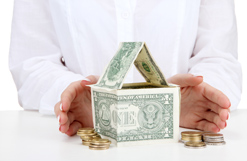 Everyone wants to be in the upper echelon of their chosen field. It's an honor to be in a position where clients ask for you by name, industry pros recognize you at events, and new professionals want to be mentored by you.
How do the most talented real estate investors achieve their status? The following are just a few traits shared by the very best:
Outstanding Communicator
Being able to communicate in a friendly, professional, and effective manner is so important for real estate investors. This doesn't just mean knowing how to make casual conversation. From the phone, to emails and written materials, to presentations in front of a room of people, there are so many situations where your communication style can help you stand out and win more business. Practice communication in all formats to become an expert at a few of them.
Problem Solver
In real estate, many of your regular dealings with other people will require some kind of compromise. From dealing with the banks to the occasionally difficult buyers and sellers you'll likely encounter, you will be required to anticipate objections and issues far in advance in order to circumvent failures. Practice being a problem solver by learning from your mistakes and reading plenty of material written by investors that came before you.
Savvy Researcher
Keeping a finger on the pulse of the real estate market is a full-time job in itself. From local value and price fluctuations, to tax policies, to the fast-moving industry trends, there is a lot of information to keep track of on a daily or weekly basis. A smart real estate investor will be an avid reader of trade publications and employ the most useful tools to help keep tabs on the next big opportunity.
Friendly Networker
Every single person that you meet during your everyday life can be of some help to you on your real estate career path. Potential clients, buyers and sellers, or business partners are around every corner if you know where to look. Stay on top of your networking calendar and always keep a friendly disposition, and you might be amazed at how many new opportunities start to come your way.
Driven Entrepreneur
The top real estate investor is a CEO of his or her own business venture. They do whatever it takes to ensure their pipeline is always filled with new properties and prospects, they follow up on every lead, and they are able to make critical financial situations. The more control you have over your real estate investing business, the more you will find yourself in a comfortable position to take risks – and reap the rewards.
Becoming great at what you do takes time, and you will know when you are beginning to hit your groove as a real estate investor. If you've never heard yourself being described by a friend or colleague in any of these terms, it may be time to step up your game. Always continue to read and practice your professional skills, and you will see progress.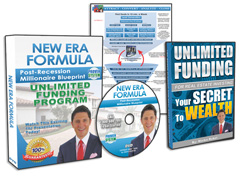 Request FREE Funding Kit and Discover How To Legally Bypass Banks And Gain Direct Access To "No-Credit-Required" Funding You Can Use To Achieve Your Financial Freedom... Start Now!