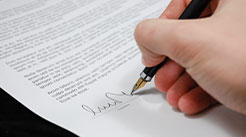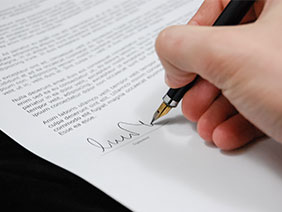 When you're working in a career where closing sales are important, you must become mentally prepared to close deals throughout the whole process of interacting with a prospective client. The actual close is important, but the entire time you're communicating with the prospect is just as important. If you were to meet a motivated seller on the street, would you be mentally prepared to discuss your business and close the deal right then and there?
Closing a deal takes various communication skills at different points in the conversation. You're building momentum throughout the journey, getting to the point where you're getting that new deal. But to become a master closer as a real estate investor, there are certain skill sets to learn. Here are some key tips to help you:
Use Validation
Validation is important in any relationship. A working relationship is no exception. You want your potential client to be fully aware that you're out for their best interest, and not just your own. Sure, closing the deal will certainly benefit you, but you want to focus on how it will benefit them. You want to validate their unique needs and desires regarding their home situation. Take the time to connect with them and listen to their story. Let them ask you questions and take the time to answer them honestly. Let them know that you understand where they're coming from and assure them that as a professional real estate investor, your ultimate priority is to solve their housing problem.
Keep Tabs On Your Communication
You may have an excellent memory, but you should still write down the gist of your conversations with potential clients. Whether you talk to them on the phone, in person, or via email, write everything down so that you don't forget anything. You'd be surprised how many sales are lost because someone doesn't keep tabs on the communication that's gone forth between the prospect and the investor. Leaving a paper trail is sure to help you when it comes to closing sales.
Confirm Your Next Appointment
Let's say that you get a telephone call from a prospect. You have a short conversation and they're interested in learning more and meeting you in person. Do not hang up that phone until you confirm the next step in your communication. Make an appointment to meet face-to-face and confirm that with the prospective client. At the same time, don't be afraid to send a follow-up letter or email message. Confirming the next step ensures that you and the prospective client will know exactly what's going on and what comes next.
Ask Questions
Don't be afraid to ask questions when you're communicating with prospective clients. By asking questions and then listening to the answers wholeheartedly, you're building rapport, you're engaging them, and you're giving them the ability to explain to you what's going on in their lives. Essentially, what's their motivation for needing to sell their home quickly.
Closing deals are about your closing pitch, but it's more than just that. It's the process from the moment you say hello to the very end when you're signing a new deal. Use your excellent communication skills throughout the whole process, and you're sure to find yourself closing more deals.
.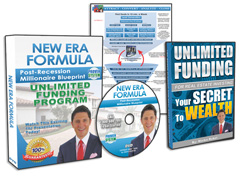 Request FREE Funding Kit and Discover How To Legally Bypass Banks And Gain Direct Access To "No-Credit-Required" Funding You Can Use To Achieve Your Financial Freedom... Start Now!