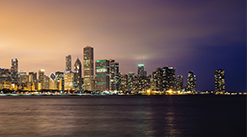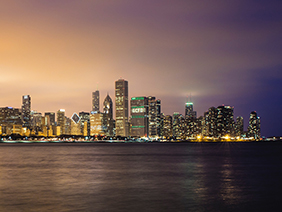 Whether you're visiting Chicago for a day, weekend, or longer, there are plenty of beautiful attractions and activities that you'd expect from a major US city. From skyline skyscrapers to the famous John Hancock Center to excellent museums, you'll find plenty of beautiful places to visit and things to do. Here are some attractions you'll surely want to visit:
1.  The Magnificent Mile – Here you'll have access to a vibrant area full of fashion outlets, upscale stores, elegant hotels, and tasty food. Visit skyscraper buildings like the neo-Gothic Tribune Tower, the John Hancock Center, which offers an incredible panoramic city view, and the Wrigley Building.
2.  The Glorious 606 Hiking Trail – This 2.7-mile elevated hiking trail will help you see the city's varied neighborhoods and enjoy nature at the same time.
3.  The Adler Planetarium – Head to this observatory to view the night sky using antique instruments. The planetarium is committed to the study of astronomy and boasts three theatres and large space science exhibitions. The Grainger Sky Theater is the largest of the domed theatres, where you can view a fantastic show using a super technologically enhanced theatre experience. In addition, you can watch a 3D show in the Samuel C. Johnson Family Star Theater or spend some time at the well-known Doane Observatory. For those who want to visit after dark, "Adler After Dark" is very popular among those over 21 and those looking for an exciting "date night." You'll be able to have open access to the museum, sky shows, themed programs, and some of the best views of the Chicago skyline.
4.  SkyDeck Chicago – If you want a spectacular view of the city, the SkyDeck offers unparalleled views. If you've got a daring spirit, walk out on The Ledge, which is a glass floor, allowing you to look down and see the city below.
5.  The Chicago Architecture River Cruise – Cruise the Chicago River on a charming cruise boat and listen to a docent discuss over 50 buildings that line the river. Allot about an hour and a half for the cruise and enjoy quality amenities and a full-service bar.
6.  The Art Institute of Chicago – The Art Institute of Chicago offers an outstanding collection of art from across the globe, from Impressionist paintings to the famous "Sunday on the Island of La Grande Jatte" by George Seurat.
7.  The Museum of Science and Industry – Enjoy one of the most prominent science museums in the world. This museum offers a great collection of precious gems, Colleen Moore's Fairy Tale dollhouse, as well as a large focus on science education and the future of science.
Chicago is one city that offers visitors plenty of attractions you just can't miss. On your next visit, be sure to take some time to check out some of the historic sites, parks, world-class museums, and more!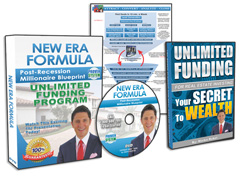 Request FREE Funding Kit and Discover How To Legally Bypass Banks And Gain Direct Access To "No-Credit-Required" Funding You Can Use To Achieve Your Financial Freedom... Start Now!