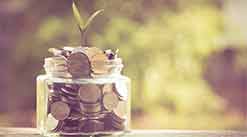 What do the top 5 fastest growing cities in America have in common? A great deal. First off, they are all either south or west of the heart of the country. For all the big city glitz and glamour of places like New York, Boston, Chicago, and Miami, cities to the north and east just are not seeing the same growth rate as cities located south and west. 3 of the 5 fastest growing cities are also located in Texas. The lone star state is growing and there are several good reasons why this is happening. All of the top five cities offer expanding economies, including job growth and higher than average median incomes. All also offer relatively inexpensive housing. The top 5 also offer a plethora of outdoors activities and hospitable climate.
So what's going on with Texas? The lone star state has no income tax, for one thing. It's hard to argue that savings like this are not an incentive to move to Texas. Texas in general is also drawing jobs away from the rest of the country, fueling its growth substantially. In this economy, so many people from the larger northern and eastern cities are struggling to find work, and often paying large state income taxes. Texas would certainly seem an enticing alternative to these folks. In addition to this, Texas also offers low housing costs relative to the country as a whole. These factors are big when it comes to population growth, and Texas is clearly benefiting.
1. Austin, Texas
Austin trumps the competition when it comes to population growth. It also has the reputation of being the liberal bastion of the state of Texas. This may help Austin have more of a broad appeal than its lone star brethren. Austin has a great job market, a nice climate for outdoor enthusiasts, and is a scenic city offering a beautiful setting. Austin's vital statistics are:
Economic Growth Rate: 6.1%
Population Growth: 2.8%
Population: 1.8 million
Average Income: $56,613
2. Dallas, Texas
Dallas may trail Austin in population growth, but it trumps it in overall size. Dallas offers many of the same benefits as Austin, including a fair climate. But it is not quite as homey, and certainly has a lot more traffic. Dallas' vital statistics:
Economic Growth Rate: 5%
Population Growth: 22%
Population: 6.23 million
Average Income: $55,526
3. San Jose, CA
With a gorgeous climate, proximity to San Francisco, and outdoor recreational opportunities galore, what could San Jose be missing? According to its vital statistics, not much.
Economic Growth Rate: 4.7%
Population Growth: 0.9%
Population: 1.88 million
Average Income: $88,551
4. Houston, TX
A bit behind Austin and Dallas, but still growing like gang busters.
Economic Growth Rate: 6.1%
Population Growth: 2%
Population: 6.23 million
Average income: $55,297
5. Salt Lake City, UT
The majority of Salt Lake City's population is no longer Mormon, its downtown is lively, multi-cultural and it even boasts a monorail.
Economic Growth Rate: 4.4%
Population Growth: 1.5%
Population: 1.16 million
Average Income: $65,405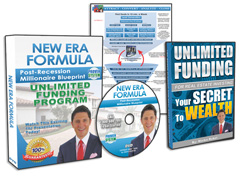 Request FREE Funding Kit and Discover How To Legally Bypass Banks And Gain Direct Access To "No-Credit-Required" Funding You Can Use To Achieve Your Financial Freedom... Start Now!