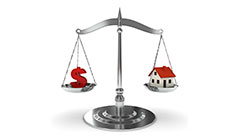 It's a question nearly as old as real estate itself: should investors generate revenue by flipping homes, or by renting them out to tenants?
Both methods have always been popular, and in today's market, it can be a tough choice whether to buy and hold, or move properties as quickly as possible. Recent data from multiple 2015 investing activity surveys show that there is a slight preference for the flip as a go-to tactic. This preference makes sense, as the term "flip" does not only refer to home renovations. From wholesaling, carefully planned short sale flips, or simply taking advantage of a market that is heating up quickly, there is much more to flipping than fixing.
Still, many investors still prefer renting as a source of residual income while they pursue other real estate opportunities. Like any strategy, real estate investors must take all factors into consideration, using market context, good timing, and professional judgment prior to making a final decision.
Read on for the most vital point to consider when deciding whether to flip or rent.
Market Temperature
First, determine: is your local market hot or cold? The goings-on in your real estate neighborhood will directly affect the amount you can list a recently purchased home for. Market trends will also influence the amount of rent you can reasonably charge a tenant. Luckily, the digital age offers the power to view changes in the housing market in real time. To keep tabs on fluctuating prices, utilize online research tools like Realtor.com Research or Trulia real estate guides.
Your Skill Set
Real estate investing is a business, and you should think of yourself as an entrepreneur – play to your strongest skills to create an efficient and sustainable business model.
There are many entertaining TV shows on the air today that portray flipping houses as a fun, quick, and even glamorous process. However, before entering into this investing strategy, take a look at your own skill set. Many updates and renovations are not as easy as they look, and investors new to property upgrades may have to shell out more than they expect to designers and contractors in order to get the job done. If you identify as more of a manager and "people person," perhaps you would be better off finding and forming solid relationships with renters, though it will likely take a great deal of liquidity to cushion tenant turnover – a financial luxury that newer investors may not have.
Long-Term Goals
People invest in real estate, most often, to create a certain level of income and lifestyle for themselves. So, it makes sense to think in terms of how your returns will affect your income months or years from now.
With a career in flipping real estate properties, you as an investor will have to be constantly on the move to find, renovate, and sell your next source of income. It's up to each investor to decide whether this lifestyle will be exciting, or overwhelming. The choice is not exclusive; investors can choose to execute on both strategies simultaneously: drawing a consistent income from rental properties, while at the same time pursuing listings that are "flippable."
Remember that in surveying the real estate investing community at large, there is still no drastic preference for one method over another. Successful investors follow their intuition as well as trends. Your journey as an investor is to develop a personal style and arsenal of strategies that work for you.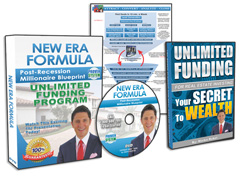 Request FREE Funding Kit and Discover How To Legally Bypass Banks And Gain Direct Access To "No-Credit-Required" Funding You Can Use To Achieve Your Financial Freedom... Start Now!