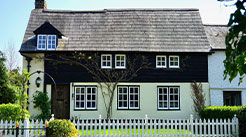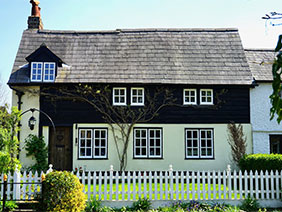 When you're a real estate investor, monthly rent is a topic you'll want to become familiar with. Whether you're buying properties for the long haul, or you're using our Niche2Wealth strategy and leasing them out for a time, rental income is important. Therefore, learning how to set the best monthly lease price for your cash flow will serve you well.
Important keys for setting the lease amount
When you're wondering what to set the rent price for, consider your operating costs of the property, as well as the kinds of tenants you're after. If you price the monthly lease too low, you'll lose out on money that could be going toward the expenses. In addition, you'll have a lot of rental applicants, which can be time-consuming to go through.
However, if you price the monthly lease too high, you may end up with a vacant house for longer than anticipated. Also, keep in mind that there's a tendency to price rents higher in the summer because kids are out of school and more families are seeking to move. So, it's a bit more competitive and families tend to be willing to pay a bit more in rent during that time.
Where to start
You'll have to do your due diligence when setting your lease price for each home. Of course, there are free online rent calculators, where all you have to do is plug in your local area and you'll be given average rents. You can put in the address of a home and get a quick estimate for what homes are renting for in that area.
One of the best ways to determine rent is with MLS rental comps. Some states have rentals listed in the MLS, so you can pull comps while other states may not allow rentals. In that case, you can check with your realtor to see if they have access the MLS rental comps. RentOMeter.com is also quite popular.
Another great rental resource is the Fair Market Rent website through the Federal Housing and Urban Development (HUD). The site is geared more for those who are seeking housing voucher amounts, but everyone has access to the site. You can input your county and get the average rental prices based on the number of bedrooms.
Another way to calculate your monthly lease amount is to use a common formula. You simply take your home's market value and charge a certain amount of that value, usually between 0.8 and 1.1 percent. So, for a home that is valued at $200,000, you can charge between $1,600 and $2,200 per month.
Should you raise your monthly lease amount?
If your tenant is buying the home as a lease option, you shouldn't be concerned about increasing the rent. Your lease to own agreement should have the monthly lease amount, as well as the purchase of the home for your agreed upon price. If your tenants move out, of course, you can re-check the numbers of average rental rates in that area before getting another set of tenants in there.
The more you purchase real estate investments, the easier it will be for you to set rents in an accurate price range. You'll learn what areas are worth more than others, as well as what kinds of tenants you'll get at certain lease prices. As with any business, you simply get better and more accurate the longer you work the business. And, if you have questions, don't be afraid to reach out to others who may be able to give you some valuable input, such as an experienced property manager. It never hurts to ask.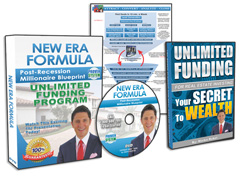 Request FREE Funding Kit and Discover How To Legally Bypass Banks And Gain Direct Access To "No-Credit-Required" Funding You Can Use To Achieve Your Financial Freedom... Start Now!