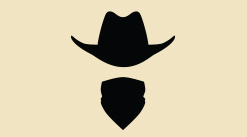 Most of you have seen them. Usually located near busy intersections or at highway exits, they are those neon colored signs that typically say, "I Buy Houses. Any Price, Any Condition. Call me at 555-555-5555. Do you wonder why real estate investors still use bandit signs? Simply put – it's because they work. YOU saw them, didn't you?
If you're not using bandit signs, I suggest you rethink that and seriously consider using bandit signs as another tool in your marketing strategies. Although using bandit signs is more of a shotgun approach, you never know who will see them. You never know who you will touch at that right moment. That person who is in the early stages of thinking, "Maybe I should talk to someone about my situation" who has not yet contacted a REALTOR – those leads result in some of the best deals.
At the same time, I also caution you that some cities or municipalities around the country are much stricter than others when it comes to displaying bandit signs. Worse case scenarios of using bandit signs range from one end of the spectrum – receiving a warning letter and requiring that you remove your bandit signs from a certain area, to being fined a couple hundred bucks for a recurrence – all the way to being threatened with jail time. Each of you needs to weigh the risk and reward of using them in your respective areas.
I want to share a great experience one of my coaching students recently had in using bandit signs. He received a call from a seller who was thinking of moving, and happened to see one of his bandit signs. Now the great thing about this was that this person hadn't even thought to contact a REALTOR. The advantage was – since the seller didn't talk to a realtor, he didn't have an inflated opinion of the value of his property. Instead, they called my student. Now being the good student he is, he really listened to the seller and was able to completely determine what the seller's wants and needs were.
Following closely to my Unlimited Funding Strategy #3, my student purchased the house, closed quickly, and the seller was able to move out on the date of their choice. In fact, a little over 3 weeks from him closing on buying the property, he closed on selling it – and he was able to net a healthy profit.
Keep in mind, the house was not listed on the MLS, nor had it been listed, the sellers weren't behind on payments, nor were they broke or desperate. They simply had a situation of wanting to move and not hassle with the traditional method of selling their house. This student, having the right systems, taking action and implementing those systems, using his bandit signs, and being a good listener, was able to create a win-win situation, where all parties benefited.
The moral of the story is "Do not underestimate the power of a bandit sign!"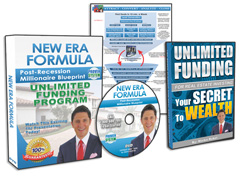 Request FREE Funding Kit and Discover How To Legally Bypass Banks And Gain Direct Access To "No-Credit-Required" Funding You Can Use To Achieve Your Financial Freedom... Start Now!